What the Spring Budget Means for the London Property Sector
What the Spring Budget Means for the London Property Sector
This article is an external press release originally published on the Landlord News website, which has now been migrated to the Just Landlords blog.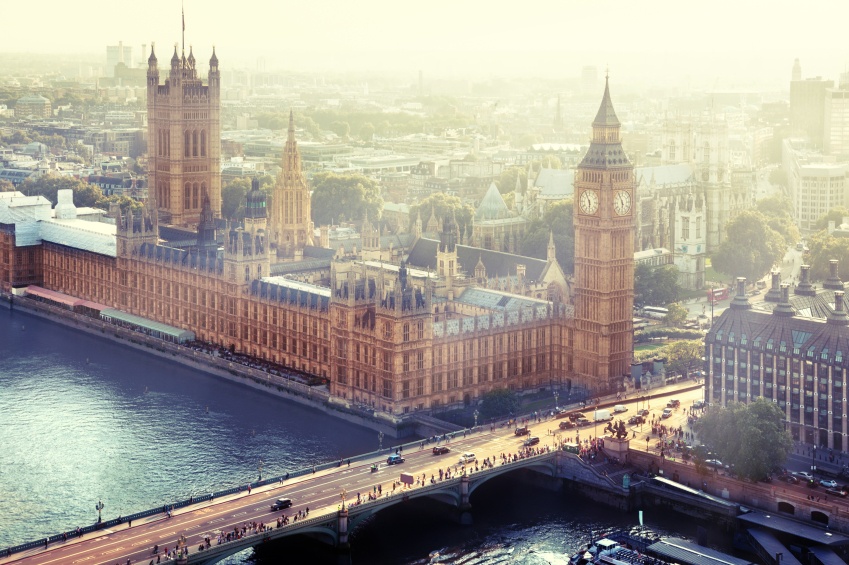 Earlier this week, Chancellor Philip Hammond delivered his first and last Spring Budget. While many were disappointed with the announcement, it may affect the London property sector.
If you're a London landlord, homeowner, tenant or prospective first time buyer, Portico London estate agent has summarised how the Spring Budget will affect you:
Landlords
Landlords across the country will be delighted that they have not been dealt any new blows in the Spring Budget. But, unfortunately, the Chancellor did not reverse the additional Stamp Duty charge or the mortgage interest tax relief changes set to come into force next month.
Currently, landlords are able to deduct all of their mortgage interest, and other finance costs, from their rental income before they calculate their tax bill. But, as of 6th April, tax relief will be cut to 75%, and will be gradually reduced until it is replaced with a flat 20% rate in 2020.
If you have a large buy-to-let mortgage, it's vital that you meet with an accountant to talk through the changes and make sure you've accounted for them. If you don't have a mortgage or you're a lower rate taxpayer, it's good news – you will not be affected by the changes.
The tax changes are certainly a hit for buy-to-let landlords, but investment in the London property sector can still be extremely profitable in 2017 if you invest smartly and make the most of record-low interest rates.
However, Hammond did offer a goodwill gesture, announcing that the amount you can earn in profit before tax is payable will rise from £11,000 to £11,500 from 6th April, then to £12,500 by 2020.
Limited companies 
As a result of the forthcoming tax relief changes, a large number of landlords have set up, or considered setting up, a limited company to pay less tax. This is because, unlike individuals, limited companies can still benefit from the full mortgage interest deduction mentioned above.
But the Chancellor has clearly suggested that he doesn't want landlords to form limited companies to dodge the tax change, announcing in the Spring Budget that the tax-free dividend allowance for company directors will be cut from £5,000 to £2,000 from April 2018. The dividend allowance cut will cost basic rate taxpayers £225, higher rate taxpayers £975 and additional rate taxpayers £1,143.
Self-employed individuals
Hammond also made it clear that he's determined to make the tax system more equal for employed people, company directors and self-employed individuals, announcing a 1% increase in Class 4 National Insurance contributions from April 2018, and a further 1% rise from April 2019.
Furthermore, he plans to announce more changes to "reduce the gap to better reflect the differences in state benefits". Portico advises you think very carefully if you're planning on setting up a limited company, as it may not be the best move.
First time buyers
The Office for Budget Responsibility released its predictions for house price growth alongside the Spring Budget, claiming that house price growth will drop by almost half by 2019. According to its forecast, house price growth will fall from an annual rate of 7.6% in 2016 to just 4% in 2018. In 2019, growth will edge upwards to 4.4%, before increasing to 4.6% in 2021, it states.
The Regional Sales Director of Portico, Mark Lawrinson, comments: "We've already seen the start of this in prime central London, with the first year-on-year price drop since the crash in '98. It's likely this will have a ripple effect across London in the coming years, and price growth will start to slow.
"But as the Office for Budget Responsibility has predicted, price growth will not slow for long, as this is primarily due to a chronic lack of supply; money is as cheap as it can be to borrow at the moment, so if you are hoping to get on the property ladder in London, this may be the perfect opportunity to grab a good deal and enjoy the security of owning a home."
He adds: "Unfortunately, nobody can predict the future, so if you're in a position to buy today, then don't hesitate; remember you're buying a home first and an investment second."
Savers 
Unfortunately, Hammond did not announce any new savings initiatives. However, he did confirm the promised National Savings and Investments three-year bond (which he spoke of in the Autumn Statement last year), detailing that, as of April this year, the account will pay a fixed rate of 2.2% on deposits of up to £3,000.
Experts in the savings sector have slammed the initiative, claiming that savers would earn just "£6 a year more than they could get on the open market" – Anna Bowes, the Director of independent savings advice site SavingsChampion.co.uk.
Thankfully, there are already lots of initiatives available for those hoping to buy their own homes:
The Lifetime ISA will launch on 6th April. For every £1 you save into the account, the Government will contribute another 25p, and it's all tax-free. The annual contribution limit is £4,000, which puts the maximum Government bonus at £1,000 per year.
The Help to Buy ISA includes a Government bonus of 25%. So, for every £200 you save, you'll receive a Government bonus of £50. The maximum Government bonus you can receive is £3,000.
Help to Save, which is set to launch in April 2018, will give lower income savers who can save £50 a month a tax-free bonus of up to £1,200.
Tenants
Tenants in London were waiting patiently for news on when the Government's letting agent fee ban will come into force. However, Hammond failed to mention the ban in his Budget. Although we do not have an exact date, a consultation is expected to take place this spring.
In conclusion, not much will change for those in the London property sector as a result of the Spring Budget announcement.
Related Posts