Different property insurance options for landlords
Different property insurance options for landlords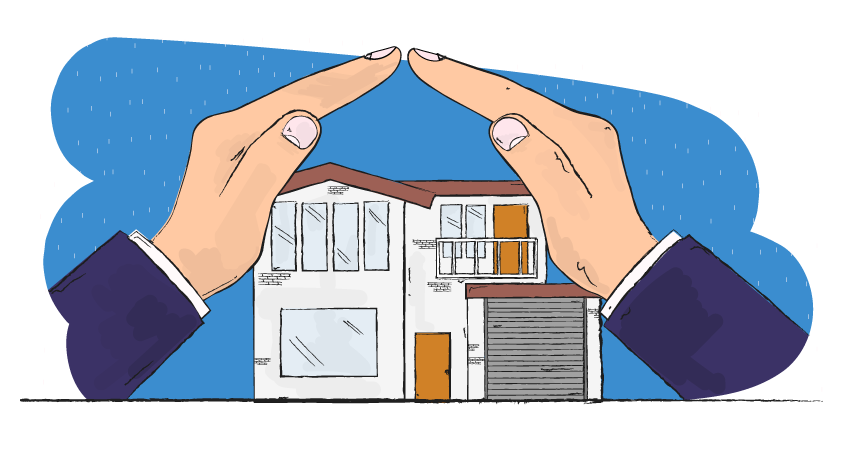 Some landlord insurance policies may look similar, but it is worth comparing to ensure your investment has suitable protection. Property insurance for landlords can vary depending on your needs.
You might primarily be looking for protection from damages caused by tenants and financial support with legal issues. However, property insurance for landlords, as is the case for standard homeowners, can come with different covers as standard.
Depending on the tenant type or property type, some covers will be more important to you than others. As each landlord's property portfolio is different, it's hard to pinpoint what the 'correct' amount of cover can be. A comprehensive policy that covers many risks as standard might be what you need for peace of mind.
The types of property insurance for landlords
Do you let your property to a single household or multiple tenancies? If the latter is your answer, you will need insurance that is suitable for houses in multiple occupation (HMO).
Will you be letting it on a long-term or short-term basis? Is there a chance it may become unoccupied for a period of time? If you specifically let to students, this can also impact your available options.
The terms and conditions of an insurance policy may exclude certain scenarios.
Tenanted Property Landlord Insurance
This can be a combination of protection for the building and its contents. We believe that a comprehensive policy provides important protection for rental investments, which is why ours comes with 40 covers as standard.
A comprehensive policy can help protect against risks such as loss of rent, damage by tenants and unauthorised alterations.
Unoccupied Property Insurance
Some invest in a property purposefully to let it to tenants only for it to become unoccupied between tenancies. If it's going through a void period, check that your insurance is still valid for that length of time.
Unoccupied property insurance offers protection when a property is empty. Whether it's undergoing renovations or awaiting new tenants, it can provide peace of mind.
Our Unoccupied Property Insurance can be moved to Landlord Insurance policy once a tenant is living there again.
UK Holiday Home Insurance
A property used as a holiday home may be exposed to insurance risks related to being let short term. Whether for personal use, holiday let use or both, some holiday home insurance policies can offer more suitable protection than landlord insurance.
Overseas Holiday Home Insurance
This one is similar to the above, but for properties outside of the UK. Understanding the documents for the cover you are receiving is important. Some will provide cover similar to UK Holiday Home Insurance but will adhere to the rules and regulations of that country.
Intasure, which is also part of the Arthur J. Gallagher & Co group of companies, is an established overseas property insurance provider with many years of experience in managing such business. View Intasure's website here.
Rent Guarantee Insurance
Tenants falling into rent arrears is a worry that a lot of landlords have. It can put you in a difficult situation, especially if you rely on that money to pay the mortgage. This is where Rent Guarantee Insurance can help. Some policies will cover legal expenses as well as rent arrears, so it's worth reading the policy wording for the product before making a decision.
The sole purpose of this article is to provide guidance on the issues covered. This article is not intended to give legal advice, and, accordingly, it should not be relied upon. It should not be regarded as a comprehensive statement of the law and/or market practice in this area. We make no claims as to the completeness or accuracy of the information contained herein or in the links which were live at the date of publication. You should not act upon (or should refrain from acting upon) information in this publication without first seeking specific legal and/or specialist advice. Arthur J. Gallagher Insurance Brokers Limited trading as Just Landlords accepts no liability for any inaccuracy, omission or mistake in this publication, nor will we be responsible for any loss which may be suffered as a result of any person relying on the information contained herein.
Related Posts