Universal Credit Blamed for Increase in Serious Buy-to-Let Mortgage Arrears
Home » Uncategorised » Universal Credit Blamed for Increase in Serious Buy-to-Let Mortgage Arrears
Universal Credit Blamed for Increase in Serious Buy-to-Let Mortgage Arrears
This article is an external press release originally published on the Landlord News website, which has now been migrated to the Just Landlords blog.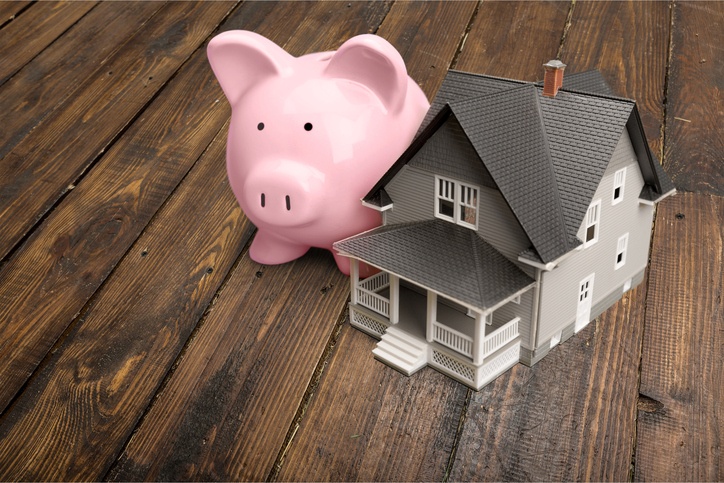 Universal Credit has been blamed by an industry expert for an increase in the number of buy-to-let mortgages in serious arrears, following the latest Mortgage Arrears and Possessions Update from UK Finance, covering the third quarter (Q3) of the year.
The report shows that 4,660 buy-to-let mortgages were in arrears of 2.5% or more of the outstanding balance in Q3, which is down by 1% on the same quarter of 2017.
However, within this total, 1,150 buy-to-let mortgages were in more serious arrears (representing 10% or more of the outstanding balance). This figure is up by 3% on Q3 last year.
In the residential market, however, 77,600 homeowner mortgages were in arrears of 2.5% or more in Q3, which is down by 5% on the same period in 2017.
Within this total, 24,090 homeowner mortgages had more significant arrears. This figure is unchanged on an annual basis.
During Q3 this year, 1,080 homeowner mortgaged properties were taken into possession, which is 19% fewer than in the same quarter of last year.
500 buy-to-let mortgaged properties were taken into possession over the same period, marking a 17% decline on Q3 2017.
The Director of Mortgages at UK Finance, Jackie Bennett, comments: "It is encouraging that homeowner arrears and repossessions remain at historically low levels, which shows the vast majority of borrowers continue to repay their mortgages in full and on time each month.
"We would always encourage anyone with concerns about making their mortgage repayments to contact their lender to discuss the advice and support available."
However, Mark Pilling, the Managing Director of Spicerhaart Corporate Sales, blames Universal Credit for the rise in serious buy-to-let mortgage arrears.
He says: "The latest arrears and possessions statistics reveal that, while arrears and possessions on residential properties remain historically low, there has been a 3% increase in the number of buy-to-let mortgages in significant arrears, compared with the same quarter of the previous year. These figures suggest that the problems with Universal Credit are now really starting to impact landlords.
"Last month, the Residential Landlord Association revealed that 61% of landlords with tenants receiving Universal Credit have had problems with non-payment and arrears, and, on average, these tenants owe 49% more than they did a year ago."
He warns: "Universal Credit has been plagued by problems since it was introduced, and, while the Government announced in the Budget that more money will be dedicated to the new welfare system, it is clear that much of the damage has already been done. Many claimants experienced huge delays in receiving their money, forcing them into arrears, and many are receiving far less than they did with the old system, which means, in many cases, they simply do not have enough money to pay their rent on their reduced incomes.
"From a lender's point of view, it is important that they keep a close eye on their buy-to-let customers who have tenants who are on, or are soon to be moved onto, Universal Credit, so they are able to work out the best solution for those who are struggling, so that repossession is a last resort."
Recently, concerns have been raised over lenders preventing landlords from letting to benefit claimants. NatWest agreed to review its lending practices following the calls.
Shaun Church, the Director at mortgage broker Private Finance, responds more positively to the overall figures: "It's a strange reality that, while purchasing a home is the greatest financial challenge many of us will face, the ongoing cost of owning a home and servicing a mortgage is at its most affordable in recent memory. Thanks to incredibly low interest rates, mortgage arrears and possessions continue to remain at historic lows.
"The affordability of mortgages is a story often overshadowed by the focus on the UK's housing crisis. While saving for a sizeable deposit continues to remain the greatest barrier for millions hoping to step onto the housing ladder, prospective first time buyers should be empowered by the fact that, when they do purchase a home, the cost of servicing their mortgage will be at near record lows. The challenges today's first time buyers face are, therefore, starkly different to those of previous generations, where house prices were low, but mortgage costs often accounted for a huge proportion of income.
"Existing homeowners should also be empowered by this good news story. To ensure their mortgage remains as affordable for as long as possible, homeowners should consider locking into a low rate mortgage for the long-term, to safeguard against any future rate rises."
Related Posts