Ways to Make your Home Greener
This article is an external press release originally published on the Landlord News website, which has now been migrated to the Just Landlords blog.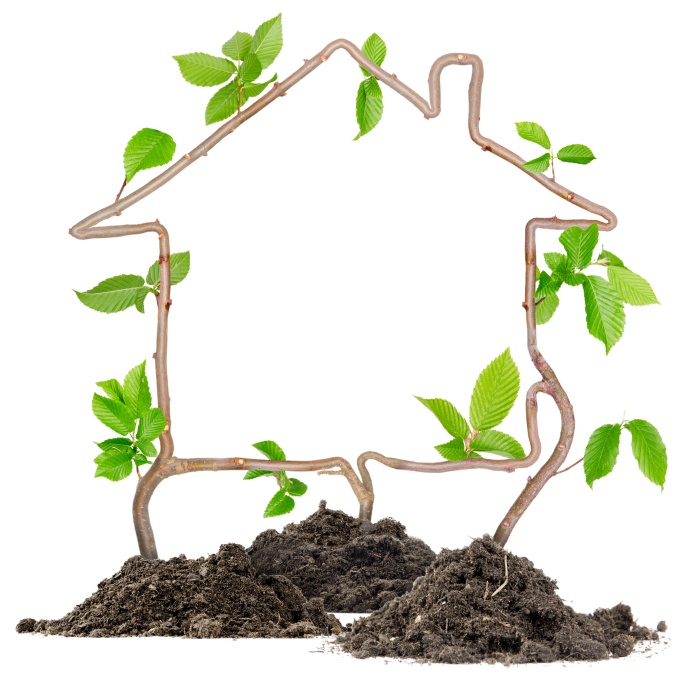 By Marc Trup, the Founder of Arthur Online
You may have noticed a big drive to make homes in the UK more eco-friendly. When people think of living environmentally friendly, they tend to think of expensive solar panels and temperature-regulating walls, but there are much cheaper ways to save money and help the environment. As a landlord, it's important to make sure your property adheres to eco regulations. While making your property greener might mean spending more now, it's likely that you will save in the long-term.
There are many cost-efficient ways to improve your property's carbon footprint, such as investing in low energy appliances. Energy Star-qualified appliances use 10 to 50% less energy than their standard counterparts. With an Energy Star washing machine, you can also save up to 50% more water. Picking the right kitchen appliances can also have an impact. Kettles use a lot more electricity than you might expect; on average, it costs 2.5p to boil a kettle of water. Keeping your boiler serviced and upgrading it to a more efficient model every ten years will also reduce energy consumption.
Those with a larger budget may consider swapping wall radiators to underfloor heating, which is much more efficient. While traditional radiators need to reach temperatures of between 65 to 75°C to heat up a room, underfloor heating only needs to run at 29°C, conserving energy and keeping bills down.
Even furnishings can impact eco-friendliness. If you provide your tenants with furnishings, choosing curtains over blinds is good to keep the heat in when it's colder. Similarly, placing rugs on top of wooden floors is another way of conserving heat and can save 4 to 6% on energy bills.
Switching to energy efficient windows can keep your property cool in the summer and warm in the winter. Making sure your roof is insulated is another simple thing you can do, which means that your tenants are spending less on heating. Uninsulated homes lose a quarter of their heat through the roof.
Even simpler than that, compact fluorescent light bulbs are 66% more energy efficient than incandescent light bulbs. Swapping over just one bulb will reduce 400lbs of greenhouse gas emissions every year.
Just knowing how much energy you're consuming can make people more conscious of their usage and be less wasteful. If you install a smart meter, it is a lot easier to monitor energy consumption, since tenants can see for themselves how much the electrical appliances they use cost them. Turning the thermostat down by just 1°C, for example, can save up to £60 every year.
There are many different methods you can use to reduce water usage. A good start is to fix any leaks, no matter how small. An average leaky tap leads to a loss of 182 litres of water a week. You can also save water by installing a low-flow shower head, which, for a family of four, could save up to 160,000 litres of water a year.
Another idea might be to install a water butt to reduce the amount of water used from a hosepipe. Using a water butt can reduce your council's water system strain by 70%. During hot summers, like the one we've just had, water butts can come in very useful, especially if there's a hosepipe ban.
When buying building materials or hiring tradespeople, consider using materials which are locally sourced and tradespeople who live in your local area to reduce the amount of pollution caused by transportation.
Many landlords can't justify the costs of making their rental properties greener, but, as we now know, a more energy efficient a property is cheaper to run. Since it's mandatory to provide tenants with an Energy Performance Certificate (EPC), which shows how much energy the home uses and its CO2 emissions, a property's level of eco-friendliness may well sway potential tenants to choose your property over others.
Property management software can help landlord's keep track of expiring EPC certificates, among many other checks like gas safety and general maintenance. If you're a landlord looking for a way to track workorders in your property, consider using Arthur Online's property management software. Arthur Online allows you to assign workorders to contractors and track the status of maintenance repairs, cutting down on emails and phone calls.
Related Posts