Win a Christmas Eve Hamper in Just Landlords' Christmas Competition!
Win a Christmas Eve Hamper in Just Landlords' Christmas Competition!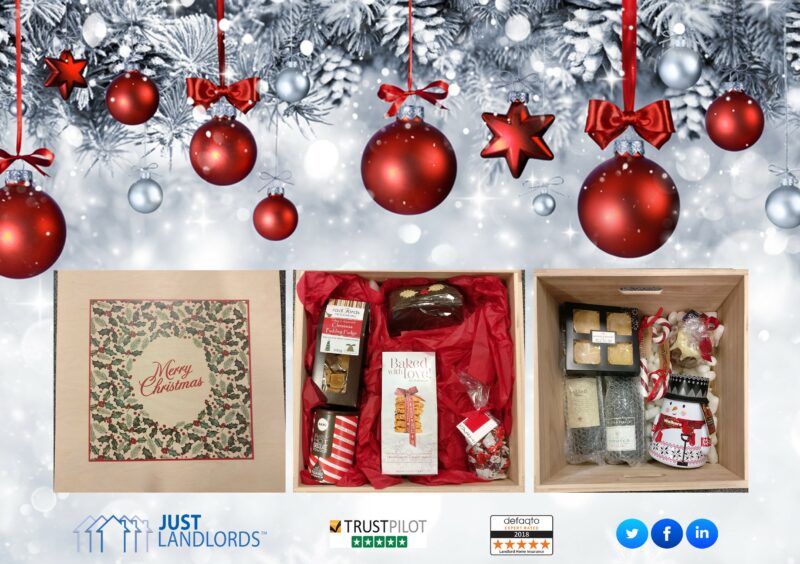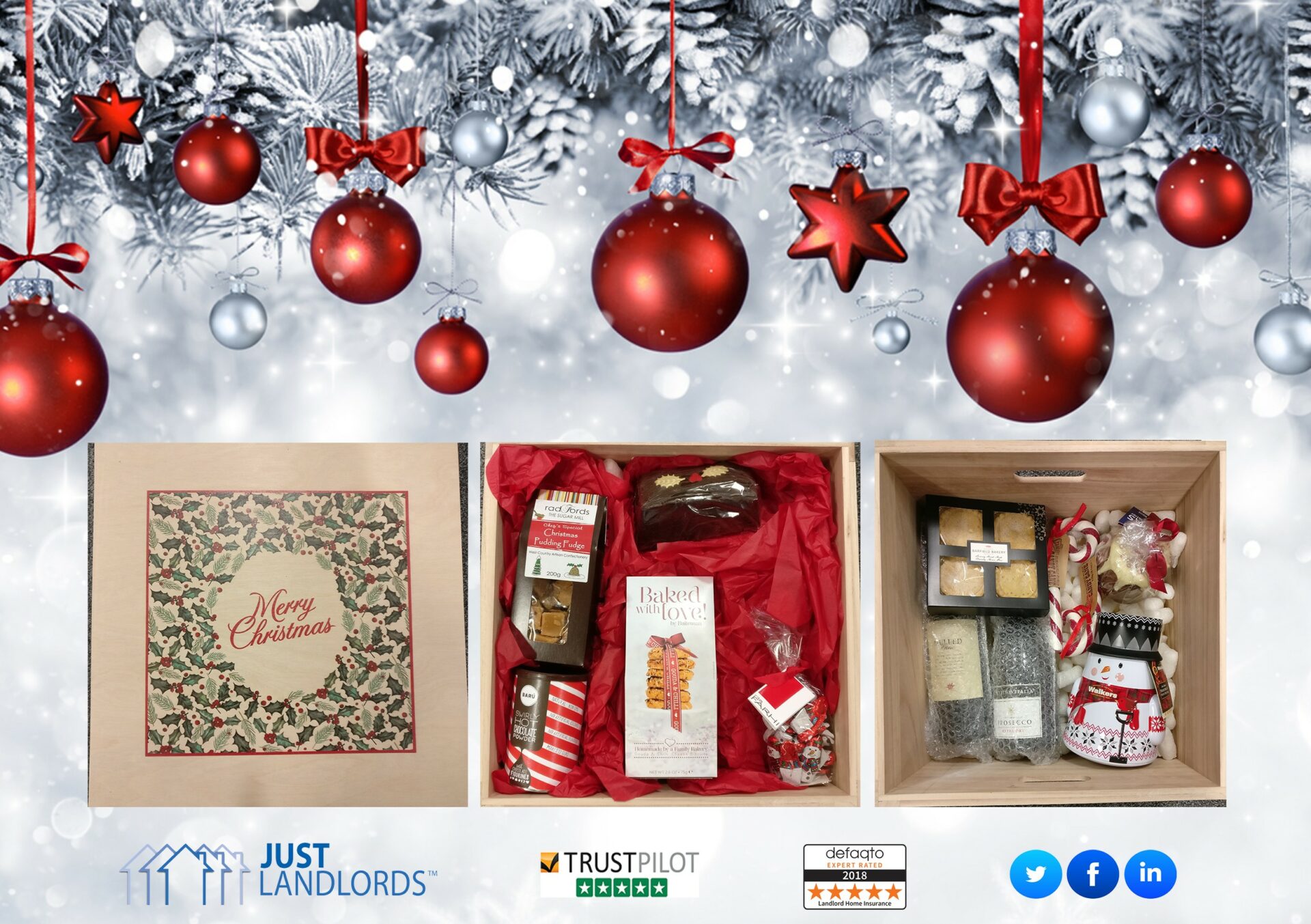 Is it beginning to look a lot like Christmas in your home? Then you'll be more than interested in Just Landlords' Christmas competition!
We're giving away a wonderful John Lewis Christmas Eve Hamper, and all you have to do is share with us photos of your decorated home. Whether it's a shot of your tinsel-covered tree, stockings hanging over the fireplace, or a twinkling display of lights outside your house, we want to see them!
Head to our Twitter or Facebook page (@JustLandlords) and you will see our pinned competition post. To enter, you need to follow us and then comment on that post with your photo and the hashtag #JLChristmas.
You have until 4:30PM on 14th December to take part, so that's plenty of time for you to deck the halls and take a snapshot! But choose carefully, as you can only submit one entry.
We've already had a few marvellous entries, and look forward to seeing many more over the next month.
The winner will be announced on 17th December, so, if you do enter, keep an eye on our social media pages to find out if you have been chosen as our lucky winner…
As Christmas is truly a time for thinking of your friends and family, make sure to share this competition with those you know, so that they can have a go at impressing us too! Share it with parents, siblings, friends, neighbours, landlords and tenants!
The Christmas Eve Hamper comes with a number of goodies:
1x bottle of Stelle D'Italia Prosecco
1x bottle of Waitrose mulled wine
1x pack of Barfield Bakery mince pies
1x Barú Swirly Hot Chocolate Powder
1x box of Buiteman Baked With Love Gouda & Chilli Biscuits
1x pack of Farhi Milk Chocolate Foiled Snowmen & Santas, 175g
1x Gold Crown Chocolate Slab with Gold Holly & Berries
1x Lily-Flame Christmas Spice Scented Candle
2x Mr Stanley's Giant Curly Candy Cane, 115g
1x pack of Radfords The Sugar Mill Chef's Special Christmas Pudding Fudge, 200g
1x Stas Small Milk Chocolate Christmas Pudding with Pearlescent Balls, 150g
1x Walkers Snowman Tin with Mini Shortbread Stars, 200g
Doesn't this sound like the most amazing selection of treats? If you want to get your hands on this hamper, then you know what to do!
The full terms and conditions for our Christmas competition can be read here. We look forward to seeing your fabulous photos…
Related Posts