Top 10 Home Improvements that Add Value to your Property
Top 10 Home Improvements that Add Value to your Property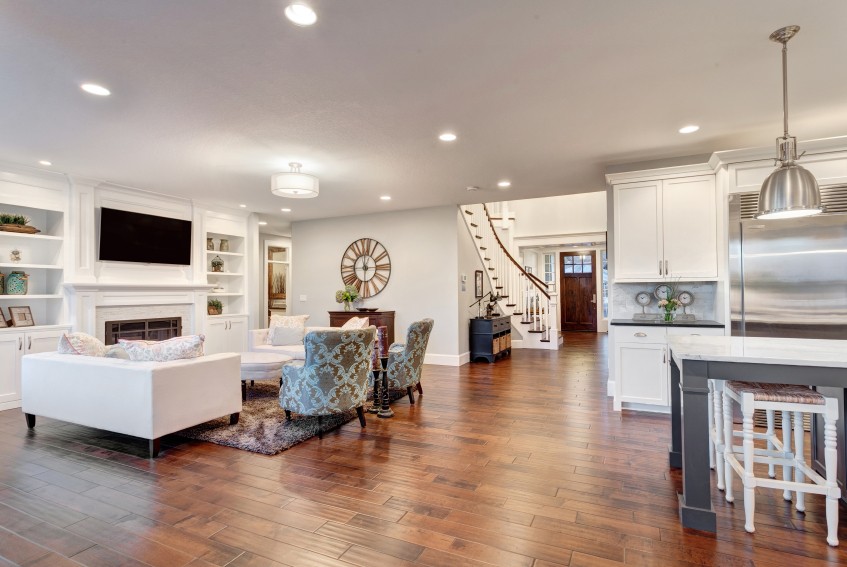 As National Home Improvement Month kicks off, NAEA Propertymark has compiled ten home improvements to add value to your property.
While National Home Improvement Month is aimed at homeowners, landlords can also make use of the tips to add value to their properties for sale or to let.
Whether you are selling or letting your property, there are many small home improvements that you can address to keep your investment in best shape.
The Chief Executive of NAEA Propertymark, Mark Hayward, says: "Faced with a difficult housing market, updating and maintaining a property is more important now than ever for homeowners. Whether you need more space but can't afford to move, or want to put your house on the market, you should be making the most of what you've got. You can be on a budget or willing to spend; there are always innovative improvements that can be undertaken which will successfully increase your home's value".
These top ten home improvements will increase the value of your property and help it let quickly:
Mirrors 
If you can't add a skylight or build a conservatory to brighten up your home, there are simple yet effective ways of creating light through the use of mirrors. Hanging mirrors opposite windows tricks the eye into thinking there is another window, which maximises the impact of natural lighting. Another illusion when capturing light is to reflect it into any darker corners, making the property look bigger and brighter.
A private garden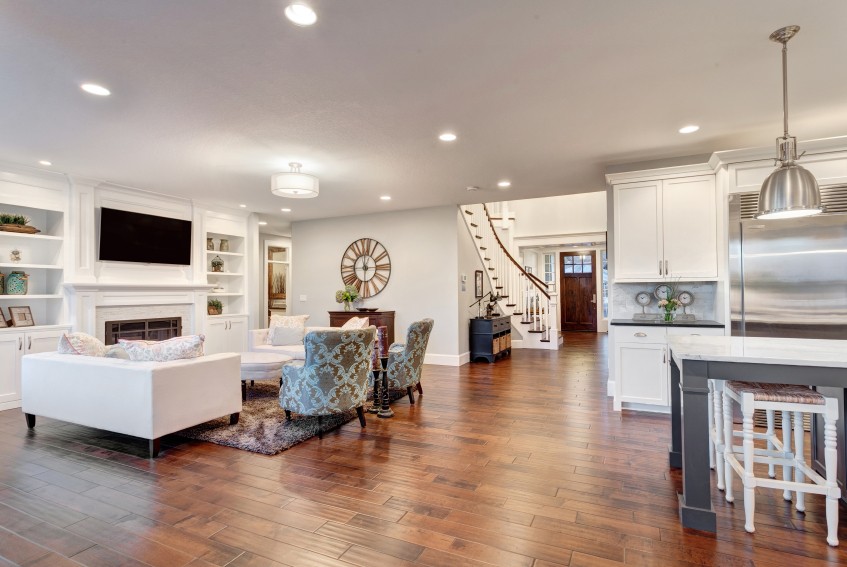 Giving your garden a makeover can go a long way. Start by tidying away any litter, mowing the lawn, removing all perennial weeds and cutting back overgrown trees and shrubs.
Top 10 Home Improvements that Add Value to your PropertyOnce the space looks attractive, try and create a feeling of solitude. An open, clutter-free space is appealing, but privacy is essential. Consider growing trees or adding boundary fences and walls, which can go up to two metres high without needing planning permission. Another option would be to assemble a structure in the space, such as a pergola. As well as creating privacy, this is a great way to separate areas of your garden for socialising and to extend the use of your garden into the colder months.
Opening up space 
Opening up the living space is becoming more and more popular, particularly for the kitchen and dining room. Combining the two into one large room creates a sociable space – great for families to enjoy. Knocking through walls to create this open-plan living space is an effective way of adding value to a property, as a larger space is not only on trend, but also more useful.
However, it is important to remember the practicalities of this, as many homeowners still like the front room philosophy that can be used for special occasions or to be used for privacy by the adults.
Make over the kitchen
An attractive, hygienic and fresh looking kitchen is essential. Start by painting the cabinets to give it a new look and replace doors and handles if needed. Improve kitchen storage where you can – a larder, for example, is hugely attractive among house hunters. Make sure there is adequate lighting as well; it's very easy and cost effective to install under-unit lighting. Finally, ensure that any floor tiles are well fitted and a colour that is easy to maintain and keep clean.
Get rid of busy wallpaper
With each potential homebuyer/tenant having varied tastes in patterns and texture, certain wallpaper designs can be seen as overwhelming. Wallpaper can also be difficult to remove, which could lead to people being put off if they are looking for a home to move straight into. NAEA Propertymark recommends using paint and keeping colours neutral, making it a simpler job for the next occupant and making the property overall more appealing.
Replace doors
First impressions are incredibly important. The front door can say a lot about the rest of a property to viewers seeing it for the first time. If you can't afford to replace the door, make sure it looks attractive by giving it a power wash or a fresh lick of paint. This is the colour that will help your property let quicker: https://landlordnews.co.uk/front-door-colour-let-property/
Loft conversion 
A loft conversion is a more expensive improvement, yet probably gives back the best return on investment. Most lofts can be easily converted, and expanding the house upwards offers homeowners/tenants an extra bedroom for growing families or a space for extra storage. Adding an extra bedroom can give huge value to your property, particularly if it includes an en suite bathroom. Remember to seek planning permission before undertaking this work, however.
Be energy efficient 
Fitting your property with energy efficient appliances can add value to your home by promising to knock the cost of bills. With a huge variety of new products on the market for this, it's increasingly becoming a key feature for new homes. Landlords must remember that by April 2018, granting new tenancies on properties with Energy Performance Certificate (EPC) ratings of F or G will be illegal: https://www.justlandlords.co.uk/news/landlords-guide-energy-performance-certificates/
Double-glazing
Noisy roads can affect the value of a property. By double-glazing the windows, the home will be kept warm and noise-free, even if it's near a main road.
Install a fireplace
A fireplace can bring a lot of character to a room and creates a focal point. It's also practical; the warmth from the fire allows you to reduce the use of your central heating, which will lead to savings on your energy bills.
Landlords, which home improvements will you be making this month?
Related Posts