Garden furniture and features – our top choices to improve your garden
Garden furniture and features – our top choices to improve your garden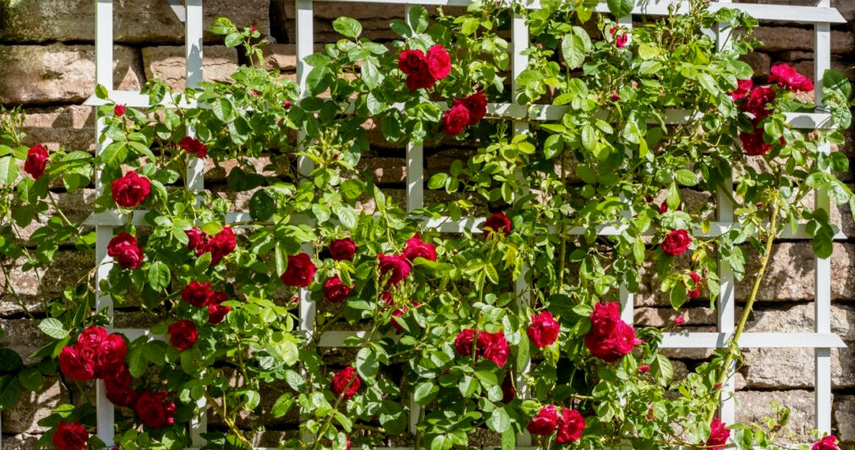 In our last article, we wrote about our favourite plants, but now we want to focus on garden furniture and features!
Once everything is planted and you have a maintenance schedule in place, it's time to look beyond the beds and think about what else you could have in your garden.
Homes around the UK are quite varied in size and space, so we've had a think about what would look best, depending on how big your garden is:
For those with a cosy outside area…
If things are a bit tight, you may already have kept things simple with the flowerbeds and potted plants. But a small garden doesn't necessarily mean you have to sacrifice beauty.
Trellises allow the foliage to spread up the fences and walls of the house. You could even have a corner with a pergola or an arbour to create a sheltered area out of the sun.
When looking for seating, consider a loveseat bench with a built-in table to save space.
Any trees or hedges growing nearby might vastly reduce the amount of sunlight reaching your property, so keep them trimmed back. Remember, you can cut away any neighbouring branches that are growing over onto your land, but if you want them chopping back anymore, you will have to discuss this with the owner.
Suggestions for a family garden…
With a more sizeable space, you will have room for outdoor activities with the family. Here are a few items we think are worth having:
A picnic bench for lunches in the sun. If you go for a rectangular-shaped bench, this could fit nicely in a corner.
A swinging chair also makes a nice touch for spending a relaxing evening outside.
On a similar note, if you have a sturdy enough tree, rope swings never go out of fashion!
Space no issue?
If you are fortunate enough to have a spacious garden, you have many options to choose from. However, this may make it just as difficult to decide, so we've highlighted our top choices:
A water feature. The soothing sound of running water is such a peaceful experience whilst sitting outside with a cup of tea following an afternoon of gardening.
Animal habitats. If you have the space, make sure to share it with nature! Birdhouses and insect shelters are a great start. As long as you have no young children using the garden, a pond would be another thoughtful addition.
A tree house. This is the ultimate fun for older children – having a secret den all of your own, can life get any more exciting? If you don't have a suitable tree for this, then a playhouse makes a great alternative.
Do you already have the perfect garden furniture and features? If so, you should definitely enter our competition. We would love to see photos of the paradise you've created!
Disclaimer: The opinions and views expressed in the above article are those of the author only and are for guidance purposes only. The author disclaims any liability for reliance upon those opinions and would encourage readers to rely upon more than one source before making a decision based on the information.
Related Posts