Our tips for gardening indoors, now summer is over
Our tips for gardening indoors, now summer is over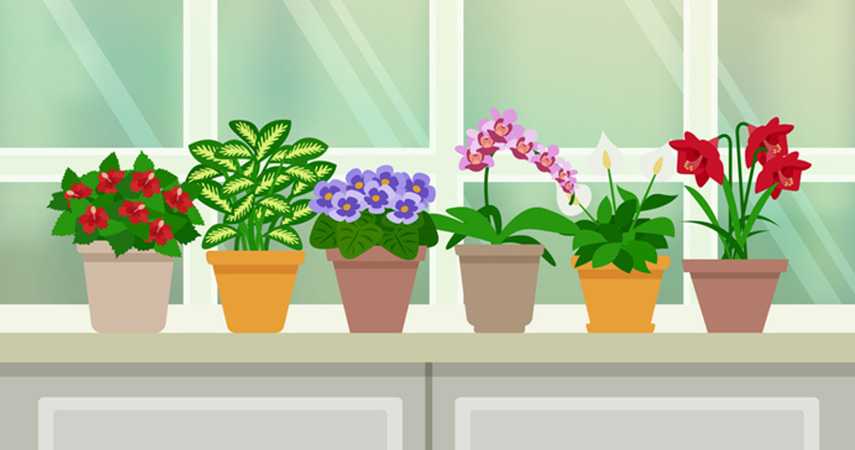 With the weather turning for the year and the nights drawing in, most of us will have wrapped up the gardening for 2019 and put our plants to bed until next spring. But this doesn't mean our horticultural hobbies must come to a halt!
There are still plenty of ways to experience the joys of gardening indoors. We've put together our top suggestions of how to have a green thumb about the house…
1. Windowsill herb garden
Some herbs will thrive throughout the year, so you can keep a fresh supply of seasoning ready to pick as and when you need it. Simply set up some pots on a windowsill and remember to keep them watered – they don't take much looking after. Herbs such as mint, coriander and chives can come in handy for a number of warming winter dishes.
2. Get a head start on next year
Anything that can take a while to begin growing could make a fun project to start inside. For example, if you are looking to grow your own tree from a seed, it can take some time for it to become a seedling. If you have the patience and long-term commitment, you could give a lemon or avocado tree a go. They will need extra help during the winter months, so you may have to invest in some grow lights.
3. Christmas tree
If you have the room, consider having a real tree this Christmas. It doesn't have to be massive (unless you want it to be) – they come in all shapes and sizes, so you're bound to find one to fit the space you have. This also means choosing a nice pot or stand and a Christmas tree skirt and/or rug. If you're feeling crafty, you could experiment with making the latter two yourself. Just keep it topped up with water by checking on it daily.
4. Deck the halls
Following on with the seasonal theme, you can also make your own foliage decorations to hang up on doors and any fireplaces. Use a collection of pine cones, twigs and a selection of evergreen branches, which will last you throughout winter. You can make wreaths, hanging decorations, garlands, or whatever else takes your fancy!
5. Living walls
This one is a little more unusual, but we love the idea of taking gardening indoors to the next level. You can actually maintain a plant wall in your home. They are made up of panels of plants and flowers, which can bring all sorts of health benefits. As you most likely learnt in a school biology lesson, plants take in carbon dioxide and expel oxygen, along with reducing the levels of other pollutants in the air. A living wall can also help to improve how soundproof your home is.
Disclaimer: The opinions and views expressed in the above article are those of the author only and are for guidance purposes only. The author disclaims any liability for reliance upon those opinions and would encourage readers to rely upon more than one source before making a decision based on the information.
Related Posts