A Landlord's Guide to Rent Guarantee Insurance
A Landlord's Guide to Rent Guarantee Insurance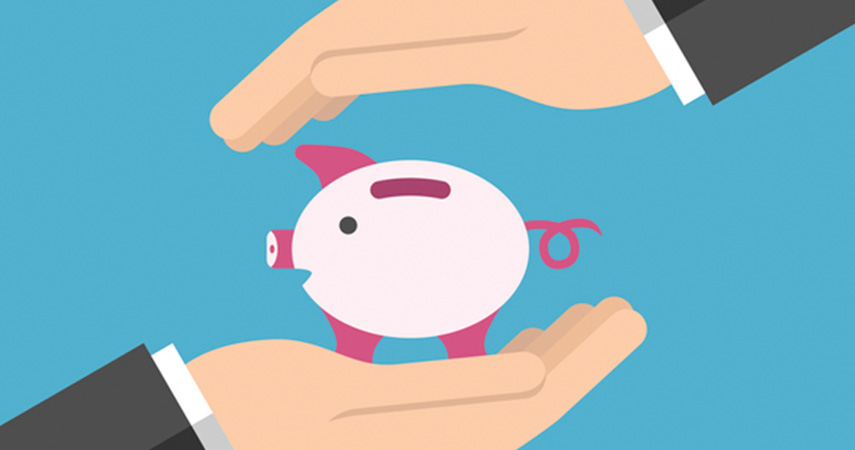 Rent Guarantee Insurance can be a peace of mind cover that protects a landlord's rental income from loss of rent. Our policy is combined with Legal Expenses Cover, whereby a landlord's legal costs of recovering rent and/or evicting a non-paying tenant are covered.
Over a third (33%) of landlords have experienced rent arrears, so it is vital that you look after your lettings business. With an average payout of £4,124, you can't risk the possibility of losing this amount of rent.
If you are using a reputable letting agent or property management company, their service normally includes procuring a tenant reference and they will manage the property on your behalf, even issuing the notices for possession.
For a small fee, you can take out one policy per tenancy agreement that will secure your rental income and legal expenses. If your tenants do stop paying the rent, you can claim after just one month. There is no excess on the policy, but there are certain conditions that you must fulfil…
Referencing
You must have the following references in place before taking out a policy. There are a number of referencing companies that will carry out these references and conditions on your behalf for a fee that is normally charged to the tenant. These tests ensure that you are taking on a reliable and trustworthy tenant before they move into the property:
Employers reference – This confirms the amount that the tenant is paid and that they have a permanent job. If they are on a fixed contract, you can still accept the tenant, but the employment contract must surpass the tenancy term.
Rental sufficiency test – When checking affordability, you must ensure that the tenant's combined annual income is no less than 30 times the monthly rent.
Financial reference – This is used when a tenant does not have an employer, for example, they might be retired, self-employed or on benefits. You can obtain this type of reference from their accountant, the Department for Work and Pensions or the council. These references can be backed up by six months' bank statements. If the tenant is on benefits, the affordability should be calculated at 60% of their income to be paid as rent. If the tenant is employed and on benefits, the affordability can be mixed, using the financial reference first and then employee income.
Licensed credit check – These references provide details about an individual's past track record with credit. There are just three companies that can providelicensed credit checks in the UK: Experian, Equifax and Call Credit. These reports list any CCJs, bankruptcy or enforcement orders from the past six years. Also, they normally show how many bank accounts a tenant has opened and other financial information. The tenants must show at least three years worth of credit, so they must be over 21 or have been UK-based for three years to build up a credit history.
Previous landlord or letting agent reference – This will confirm that the tenant has never been in rent arrears before and has left their previous rental property in a good condition. If the tenant has lived in their own property or with family or friends, you do not need this reference.
Guarantors – If the tenant cannot satisfy any of the above, they must have a guarantor, who will be classed the same as the tenant. All references must be conducted on the guarantor, but the affordability requirement is higher, at 50 times the monthly rent as annual income. However, the tenant can have more than one guarantor, who will be jointly responsible for the entire rent.
The following are basic requirements that landlords should have in place before renting out a property. If you are using a letting agent or property management company, check to ensure their services include these:
Two types of ID for each tenant – You or your agent should take copies of two types of ID, one to confirm their name and one for their address.
Tenancy agreement – The majority of tenancies in the UK are Assured Shorthold Tenancies (ASTs). We will only accept landlords with ASTs or Company Lets, which is when a company rents a property for their employees to use. However, be aware that rent-to-rent schemes are not covered – this is when someone signs a tenancy agreement with a landlord and rents to a tenant under another AST.
Inventory – This document details the condition and contents of a property before the tenant moves in, and will be referred to at check-out to ensure the tenant has not done any damage to the property. By having detailed descriptions and photographs, you will have sufficient evidence in the event of a tenancy deposit dispute.
Clear and up-to-date rental records – It is advised that landlords or their agents conduct periodic inspections every three to six months. At every visit, you should keep written records of the state of the property, any issues and the date.
Right to Rent – The Right to Rent scheme was introduced on 1st February 2016, and is a legal requirement for landlords or their agents to check the immigration status of all adult tenants. You must check and keep copies of documents that prove a tenant's right to live in the UK.
How to Rent guide – The Government has produced a handbook for tenants that must be supplied at the start of a tenancy.
Tenancy deposit protection – You are legally obliged to protect a tenant's deposit in one of three Government-approved schemes. These organisations will also provide a deposit resolution service if necessary.
Health and safety – Landlords must ensure that annual safety checks are conducted on gas appliances, electrics and fire safety.
Accepted tenant types
As stated above, tenants must be over 21-years-old, have been UK-based for three years, or have a guarantor. Working/professional or retired renters are accepted, as are those that work and are on benefits. Those who are on benefits but don't work will also be covered by the policy.
All of the references required above must be satisfactory, unless the tenant has a guarantor.
Disclaimer: The opinions and views expressed in the above article are those of the author only and are for guidance purposes only. The author disclaims any liability for reliance upon those opinions and would encourage readers to rely upon more than one source before making a decision based on the information.
Related Posts