Love Parks Week – Green Amenities could mean Property Potential
Love Parks Week – Green Amenities could mean Property Potential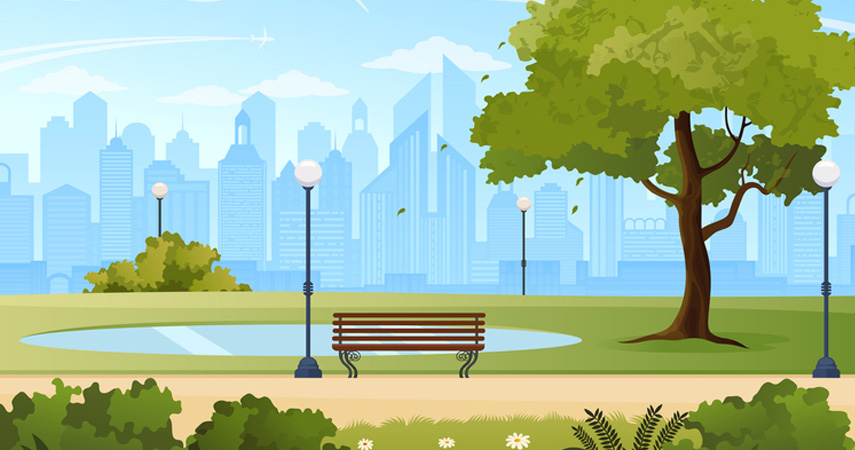 It's currently Love Parks Week, a time at which the wonderful parks of the UK are celebrated. Park keepers work exceptionally hard throughout the year to keep these green spaces in top condition for the use of the general public, but in particular this week is a time to really show off their potential.
Local natural attractions are high on the list of desirable features for many looking for a new home. Have you ever considered the parks in the area when looking for a new property to add to your buy-to-let portfolio?
LendInvest's Buy-to-Let Index highlights the current buy-to-let hotspots, based on factors such as rental yield and rental price growth. We've taken a look at the top places on this list, in order to locate some great parks to consider when investing in property.
Luton – Stockwood Park
Stockwood Park is a lovely grassy area in Luton, near the M1. Perfect for those looking to commute, it is also now home to the Stockwood Discovery Centre, complete with a museum and garden café. Bearing in mind Rightmove's market trends for the LU1 postcode for the last six months, you could be looking at an average of £278,000 to £351,000 for a semi-detached property in this area.
Colchester – Castle Park
This beautiful park is in the heart of Colchester, with many peaceful activities available to take part in, such as mini golf and boating. With over 1m visitors a year, it certainly has a lot of appeal. If you were looking to invest in a property in the area, Rightmove's market trends for C01 indicate that selling prices for semi-detached houses have been on average around £197,000 to £259,000 during the last six months.
Romford – Raphael Park
This park is seen as having something for everyone, as it not only has a play area, but sports facilities and a café. It is also host to an annual open-air theatre. There is no dedicated car park, but there are buses that go directly there. The park invites visitors from all directions, as there are several entrances around its perimeter. Semi-detached houses sold in the RM2 area within the last six months went for prices around the average of £441,000 to £608,000.
Birmingham – Cannon Hill Park
There are plenty of parks in Birmingham, but amongst the most popular is Cannon Hill Park. Sites like this one are apparently why Birmingham is known as one of Europe's greenest cities. Here you can play tennis and golf, or pay a visit to the MAC arts centre. Market trends from Rightmove show that for the last six months, semi-detached properties in the B13 area sold for an average of £247,000 to £460,000.
Manchester – Heaton Park
This city constantly adds to its list of reasons to move to the area, and Heaton Park should definitely be near the top. It has a championship golf course for the adults, farm animals for the children, and, according to one review on Google, there may or may not be a secret waterfall. Crowds are drawn in from all over to visit Heaton Hall, the 18th century, Grade 1 listed, neoclassical country house. Looking to invest in the M25 area? Semi-detached houses roughly went for an average of £201,000 to £280,000 during the last six months.
With the wonderful weather we've been having, this is the perfect time to do some market research by visiting these parks for yourself!
Whatever your decision for your next investment, remember to choose Landlord Insurance that fits your needs.
Disclaimer: The opinions and views expressed in the above article are those of the author only and are for guidance purposes only. The author disclaims any liability for reliance upon those opinions and would encourage readers to rely upon more than one source before making a decision based on the information.
Related Posts