New Year predictions – 9 updates we're expecting for the industry in 2020
New Year predictions – 9 updates we're expecting for the industry in 2020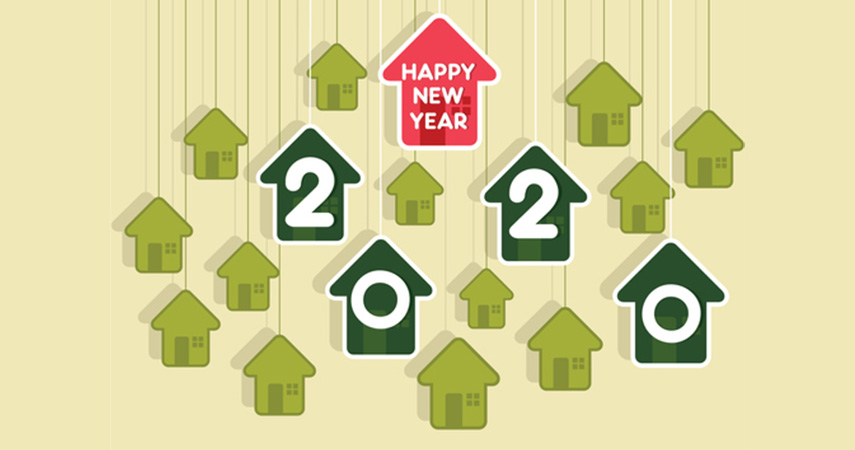 No one can claim to have 20/20 vision when it comes to the lettings industry, but last year saw the beginning of a few movements…
This is our New Year prediction for 2020. We'll look back on this article in December and see how many were actually addressed and concluded!
1. Section 21
Like the Tenant Fees Bill, this one will take some time to sort out. Depending on whether it will be scrapped and replaced with something new, simply amended, or scrapped and Section 8 amended.
Now that the Conservative Party has secured its position in government for another five years, we expect they will follow through with the pledge to abolish Section 21. Hopefully, within the next couple of months, we will hear an update on how they plan to proceed.
2. EPC ratings
As of 1st April 2020, all new and existing private tenancies need to include an Energy Performance Certificate showing that the property has a rating of E or higher. Not only will this be a step in the right direction for tackling climate issues, but tenants will also benefit from lower energy bills in the long run.
Later this month it's Big Energy Saving Week. During this week we will be joining in with the campaign to help people cut their energy bills. We'll also be sharing tips to help landlords and letting agents prepare for 1st April!
3. Grenfell Tower
As investigations continue into the tragic event, the focus continues to be on building regulations and how we can prevent it from happening again elsewhere. This includes looking at rented housing.
The current parliamentary green paper on social housing calls for landlords to provide safer, improved quality social accommodation. It also points out that they should listen to their tenants' views and concerns.
4. Rent controls
Labour advertised the idea of rent controls as part of its pledge when the manifestos were released for the 2019 General Election. The Conservative Party may have won, but as the idea of rent controls was already being considered previous to the election, we will wait to see if the discussion continues this year…
5. Mandatory three-year tenancies
The government's eight-week consultation into the proposal to introduce mandatory three-year tenancies concluded that this is unlikely to happen. The government commented at the time: "It is clear that a 'one size' approach to tenancy length will not meet the needs of the range of households and different types of landlord operating in the market today."
The problem with this seems to be the term 'mandatory'. However, we wouldn't be surprised if this idea is revisited with a suggestion to make it mandatory only for landlords to offer a three-year tenancy, as well as other lengths, to prospective tenants.
6. Rogue landlord database
A consultation took place during 2019 to seek views on the idea of widening access to the database. This would allow tenants and prospective tenants to also access it. The consultation ended in October last year and now we are waiting to hear the results.
7. Landlord taxes
There have been multiple reports throughout the last year of landlords feeling pushed out of the market by the amount of taxes. Do issues such as the Stamp Duty surcharge need to be addressed for a fairer industry for buy-to-let investors? We expect to hear more about this in the coming months.
The Conservative manifesto did state a plan to introduce a 3% Stamp Duty surcharge for those purchasing homes in the country from overseas.
8. Brexit
This is still a game of wait-and-see. Regardless of how certain we might be of the final decision made about leaving/remaining, it all comes down to the deal that's made (if any…) The most up-to-date deadline for Brexit is now 31st January, confirmed in the Queen's Speech on Thursday 19th December 2019.
9. Other Conservative plans
The Conservative Party also discussed the idea of Lifetime Rental Deposits in their manifesto. This has been well received by the Residential Landlords Association (RLA), as they believe it will be 'better for landlords and tenants'.
Making tenancy deposits transferrable will reduce a lot of the financial stress of moving for tenants.
We're all in for a busy year, no doubt, and this New Year prediction for the industry in 2020 is sure to be only the tip of the iceberg. As usual, our sister company Landlord News will keep you in the loop, reporting on the industry news as it happens.
Disclaimer: The opinions and views expressed in the above article are those of the author only and are for guidance purposes only. The author disclaims any liability for reliance upon those opinions and would encourage readers to rely upon more than one source before making a decision based on the information.
Related Posts