Increase your Property's Rental Value with these Improvements
Increase your Property's Rental Value with these Improvements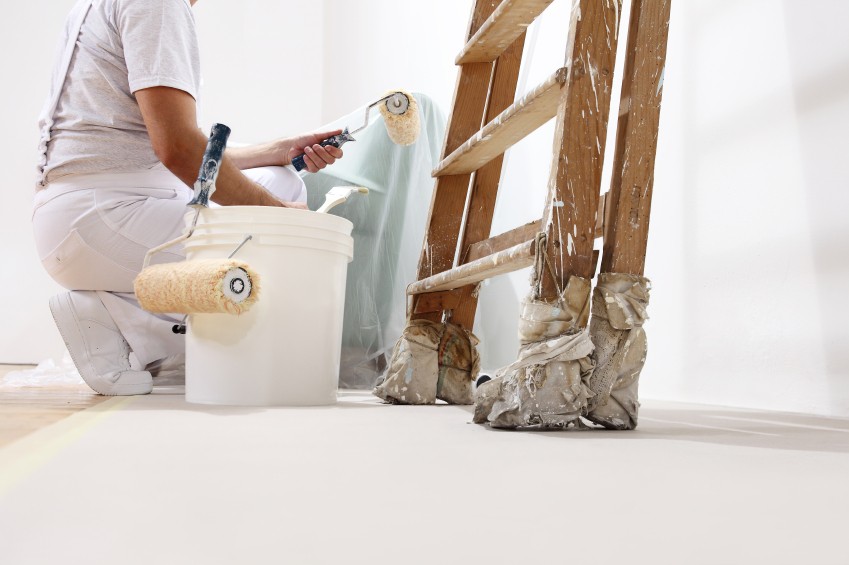 It's nearing the end of the summer, which means that the property market will soon start to heat up again as people arrive back from their holidays. Landlords looking to increase their property's rental value ahead of new tenants should consider our improvement ideas…
In a market that is thriving and seeing continuously higher levels of competition, securing reliable tenants is increasingly difficult for landlords. And when prospective renters are viewing potential rental homes, appearances are key. If you're hoping to raise the rental value of your property this year, you may want to consider some improvements.
Most potential tenants will ask themselves whether they can see themselves living in your property while on a viewing. As a landlord, anything you can do to make that answer yes will go towards helping you increase the amount of rent you can achieve each month.
These are the improvements that will instantly increase your property's rental value:
An attractive exterior 
We're a house-proud nation (even those of us that are renting), so coming home to a pleasant surrounding is high on people's lists. Prospective tenants will also want to see that you've looked after their potential new home, so make sure the fence is painted, add some colourful flowers and keep the exterior of the property well maintained.
Attracting more tenants and increasing demand for your property will enable you to command a higher rent price.
A freshly decorated interior
It's amazing what a fresh lick of paint can do to a home. Not only will a new neutral shade appeal to the widest range of tenants possible, but it will also make the property look bright and well cared for.
Similarly, the carpets should always be cleaned thoroughly before a viewing. Dirty, stained carpets are huge turn-offs – keeping them pristine will show potential tenants that your place is worth the asking rent and should encourage them to look after it too.
Working plumbing
Competition is so rife in the lettings market nowadays that landlords have to think about everything before a property viewing. It's vital that you check all of the drains and toilets to be sure that you have no back-ups of other problems that tenants might encounter.
If you find that something isn't working, get the plumber in immediately – tenants will require the basics to be on point at the very least.
Up-to-date appliances
Investing in up-to-date appliances can make a real difference to how much rent you can charge, which will boost your returns. It's 2017, so tenants want to live in modern homes, and nothing makes a place feel more dated than old-fashioned and malfunctioning appliances.
What's more, a broken appliance screams neglect to would-be renters, so make sure that all appliances are up to a good standard. Providing new, modern appliances is another great selling tool that will push your property's rental value up.
Renovations
If you're thinking about renovating your rental property, you should look at the most valuable home improvements that will boost its worth. Our sister site Landlord News has looked at which renovation projects are most profitable to your individual property: https://landlordnews.co.uk/landlords-renovation-projects-profitable/
The more value you add to your property, the higher the rent price you can charge. Choosing the right improvements for your investment will ensure that you don't waste a penny.
Good luck when putting your rental property on the lettings market this year, from the Just Landlords team!
Related Posts