Protecting Your Unoccupied Property
Protecting Your Unoccupied Property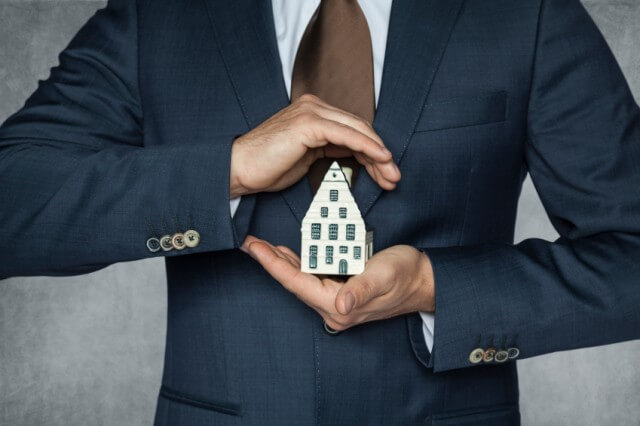 As a landlord, it is extremely likely that at one point or another, one of your properties will go through a void period, meaning that not only will it stop bringing in income, but it will also need to be cared for differently than those that have tenants. When a buy-to-let property goes through a void period, there is always the temptation to put it to the back of your mind and concentrate on the properties that have tenants; however, this is actually the exact opposite of what you should do.
During the time your property is empty, it is essential that you spend as much, if not more, time on it than properties that currently have tenants. Just because your property isn't currently bringing in money, doesn't mean it's not valuable and can't be used to improve your lettings business in the future.
Here at Just Landlords, we understand the importance of unoccupied properties, which is why we supply unoccupied property insurance. In this resource article, we discuss not only the issues that void properties can present, but also how landlords can make the most out of them and avoid the same issue in the future.
Why is Your Property in a Void Period?
This question is one of the most important things to consider when dealing with an unoccupied property, as not only can it point out where you may be going wrong, but can also help when it comes to improving your business in the future. There are many reasons why a property goes through a void period, some of which are listed below:
Not being able to find tenants for your property.
The property being empty between the time an old tenant moves out and new ones move in.
Your property requires maintenance, meaning that it is unsuitable for tenants to live there.
You are in the off season (this is particularly common for landlords that let student properties or holiday homes).
What Do I Do if My Property is Unoccupied?
The first thing you need to do with unoccupied properties is to make sure that they are protected, as they are more prone to break-ins or vandalism than those with tenants. Make sure that you visit the property on a frequent basis, or ask a neighbour to get in touch in case they see something suspicious. If you live a long way away from your empty property, it may be wise to invest in a burglar alarm or lights that go on periodically, in order to deter thieves.
How Can I Prevent Unoccupied Properties in the Future?
Naturally, no landlord welcomes an empty property, which is why if you do find yourself in that situation, you should think about how you can prevent it in the future. For instance, what are your current marketing techniques for the property in question? If they are not going far enough, then you may need to rethink your strategy in order to find tenants in the future.
Other issues may be that you are not appealing to the right demographic, which means you may have to make renovations to your property. While it may not seem sensible to put money into a property that isn't making you any profit, leaving it the way it is could be more costly in the long run. If you own a student property or a holiday home, you may want to start thinking about ways to find tenants even during off seasons, which is often feasible if you offer reduced rent prices. Letting agents that specialise in short-term lettings are extremely useful if you do decide to go down this road, and ultimately you could make some extra income.
The best way to handle unoccupied properties is to firstly ensure they are safe and then go on to understand the reasons that they are empty. Once you do this, it's easy to improve your business and hopefully ensure you have tenants in the future.
Disclaimer: This article is for information only and is not official guidance, FCA approved, or legally precise. Just Landlords has used all reasonable care in compiling the information but make no warranty as to its accuracy. If you require information on landlord legislation or best practices please contact your legal representative. For details see our conditions.
Related Posts