The Slightly Less Obvious Reasons Your Property Won't Sell
The Slightly Less Obvious Reasons Your Property Won't Sell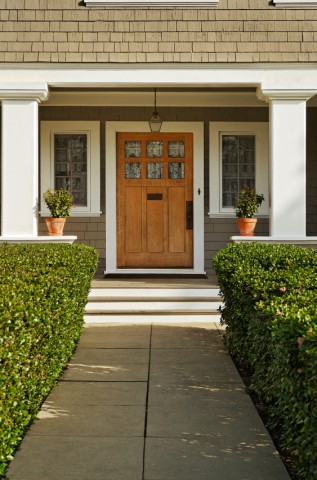 There are many obvious reasons that homebuyers could be put off a property – if the location doesn't work for them, if there are no good schools nearby, if public transport isn't efficient or if crime is particularly high. But these factors cannot be helped. So what can you do to make your property more appealing?
Well there are the obvious factors – ensure the home looks inviting from the outside, clean the inside to a high standard, declutter the rooms and decorate any spaces that look a little shabby.
But what about the not-so-obvious factors that could potentially see a deal collapse?
Recent research of more than 1,000 potential homebuyers found that rude vendors and bad neighbours are just two of the UK's biggest hidden property deal-breakers. A huge 42% of respondents said they would pull out of a possible purchase if the seller was rude and 28% said they would reduce their offer as a result.
The majority of homebuyers (70%) said that noisy neighbours would cause them to withdraw their offer.
The study, by SellingUp.com, also revealed that an unpleasant or annoying estate agent could be a deal-breaker, with 35% stating that they would drop the offer entirely and 19% saying they would make a lower offer.
Respondents were given a list of potential issues. They were asked how much each would affect their decision in making an offer.
The top ten findings were:
42% would pull out of a deal if the vendor was rude.
Any sign of noisy neighbours would put off 70% of buyers.
75% would not want to buy the property if it had a poor energy rating.
A bad mobile phone signal would cause 53% to withdraw their offer.
Evidence of pests would put 44% off buying.
41% of buyers would not purchase the home if they heard aeroplane noise.
77% of deals would be dropped if the property had poor security.
An offer could be cut by 42% if the home had a messy garden.
25% would be put off by an embarrassing street name.
31% would decide not to buy home if it was next door to a cemetery.
Research Manager for SellingUp.com, Oliver Lewis, explains: "The aim of the survey was to remind sellers to think like a buyer when marketing their property and try to sort out as many flaws as they can.
"When sellers are getting ready to put their property on the market, they are always being told to tidy up and make the place presentable, but there are many more factors they need to consider if they want to attract the widest number of buyers.
"Clearly with some ingrained issues like aeroplane noise and a bad mobile phone signal, there is little or nothing the vendor can do. They simply have to hope that the buyer doesn't notice or care.
"On other points like evidence of mice, badly overgrown gardens or poor home security, there is much greater scope to take action in advance. Hiring a pest control company, a gardening firm or a security specialist to resolve any problems might cost a few hundred pounds, but could save them thousands when selling."1
Are you considering selling a property anytime soon? If so, these tips could help you secure a good deal!
1 https://thelondoneconomic.com/property/will-stroppy-sellers-annoying-agents-and-noisy-neighbours-send-buyers-packing/16/11
Related Posts