Just Landlords' Tips for Buying a Property at Auction
Just Landlords' Tips for Buying a Property at Auction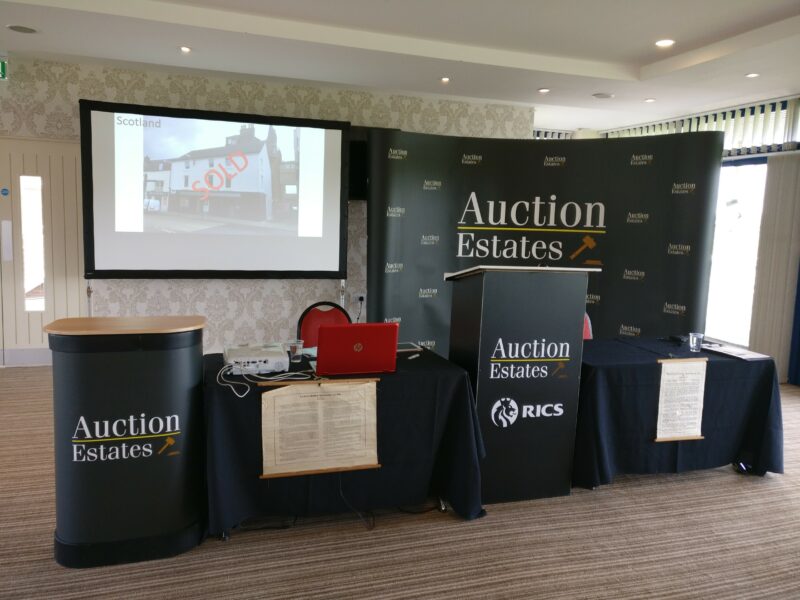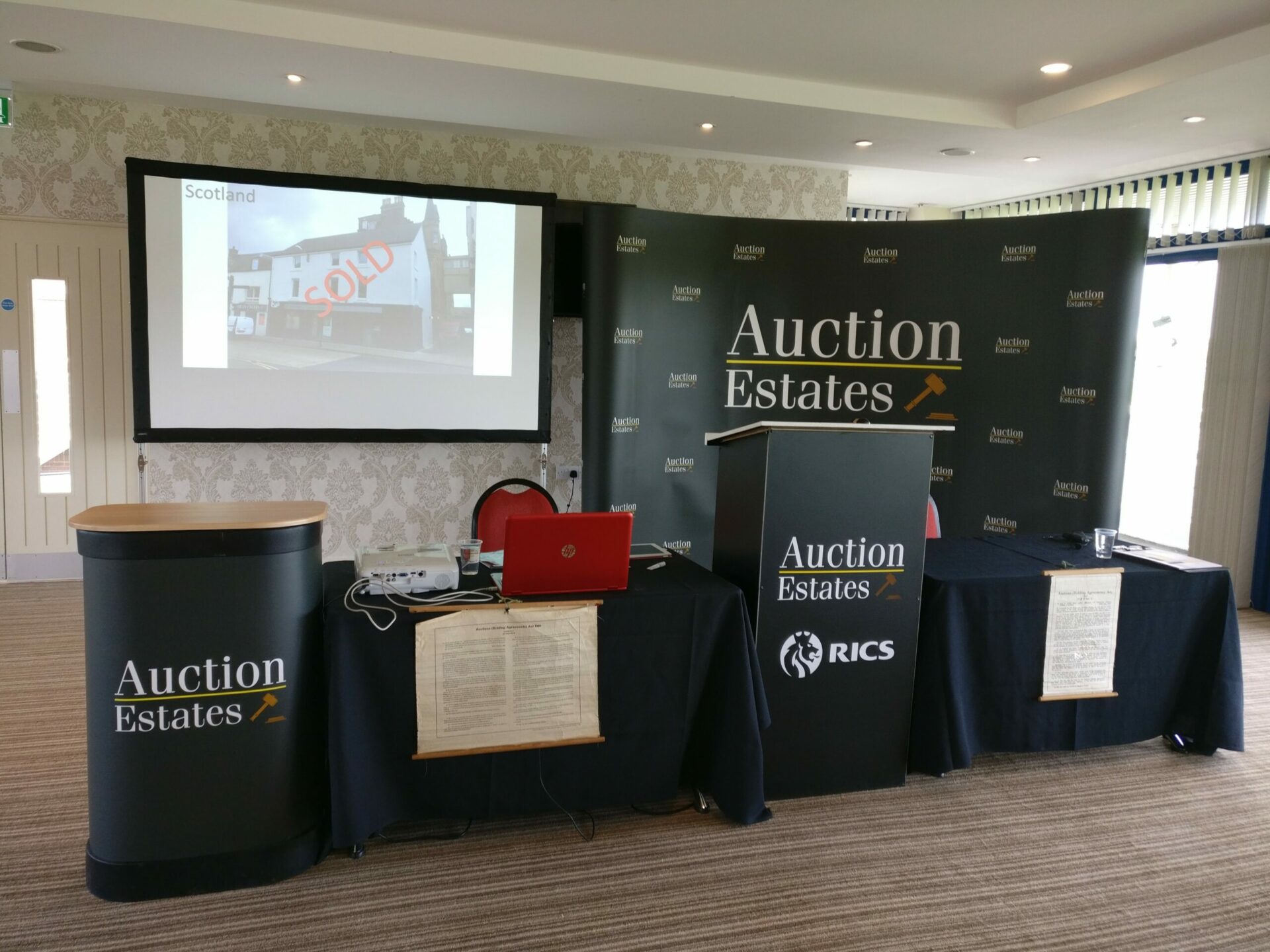 Buying your first buy-to-let property may seem daunting, but once this step has been taken, you will be well on your way to becoming a landlord. Whether your plan is simply to invest in the one property, or if your dream is to build a full portfolio, looking at what's available at auction can be a great place to start.
In order to find out more about the property auction process, we attended one hosted by Auction Estates, to see how the event took place. Here are the tips we have picked up from the day:
How to buy
Before the date of the auction, you will need to do some research. Look through the catalogue, which is usually available online, to see what should be available. This gives you the opportunity to look more closely at a property. You could look into arranging a viewing, and even consider arranging a survey if you feel the need. Just remember that the property may not end up being yours, and could even be pulled from the auction before the event, so think carefully before you commit to such expenditures.
Viewing the catalogue beforehand also gives you the opportunity to decide on a budget, as the last thing you want to do is make an impulse bid and risk financial difficulties. Once a bid is accepted and the hammer falls, that buyer is committed to the purchase. The process of buying a property at auction is a swift one, often taking no longer than 28 days to reach completion, so going into such a venture as informed as possible is key.
Make sure to read the legal pack carefully, or, better still, obtain legal advice based on the information it provides. A legal pack is a set of documents that will tell you all you need to know about a property, such as the Special Conditions of Sale, a Property Information Form, a Fixtures and Fittings Form, and the Land Registry Search.
You could even put in an offer before the auction takes place, if you feel certain about the property and believe you could make an offer that the seller would be willing to accept.
If you find yourself looking at a desirable property and wish to try your luck at bidding, there are a few steps you need to take before this can happen. On the day, you will be required to register. You will be asked for photographic ID and proof of address, as well as information for your chosen solicitor. Once this is done, you will be given a numbered paddle.
How to bid
Once you feel satisfied that you understand all the legal requirements of purchasing a property at auction and you are registered, you will be ready to bid. In the case that a buyer has submitted a proxy bid, the auctioneer will automatically start by placing a bid on their behalf for the lowest possible amount, and continue to do so until their set maximum has been reached, or the lot won. Otherwise, the auctioneer will often begin with the guide price, and go from there. We noticed that, in this case, bids went up in the thousands, but, when it began to get tight between two interested parties, the auctioneer allowed them to go up in halves.
There may be bidders communicating via telephone or online, which changed the atmosphere of an auction in our experience, as it delayed the progression of bids, which can be to the benefit of those bidding in the room.
Some lots will have both a guide price, issued by the auctioneer, and a reserve, decided by the seller. The reserve is the minimum price that the seller is willing to accept for the lot, but it can be higher than the guide price. Therefore, although it may be tempting to try for a bargain by submitting a bid equal to or lower than the guide price, the lot will not sell if the reserve is not reached.
What if you win?
If you find yourself the victor, then you will have to fill in the relevant paperwork. Auction Estates had team members ready to approach successful bidders immediately after their win.
You will have to pay a 10% deposit straightaway, and then the other 90% within the next month.
Don't forget, as the new owner of a vacant building, you should purchase Unoccupied Property Insurance, to provide protection until your first tenant moves in. If you find yourself in such a position, take a look at the cover Just Landlords can provide.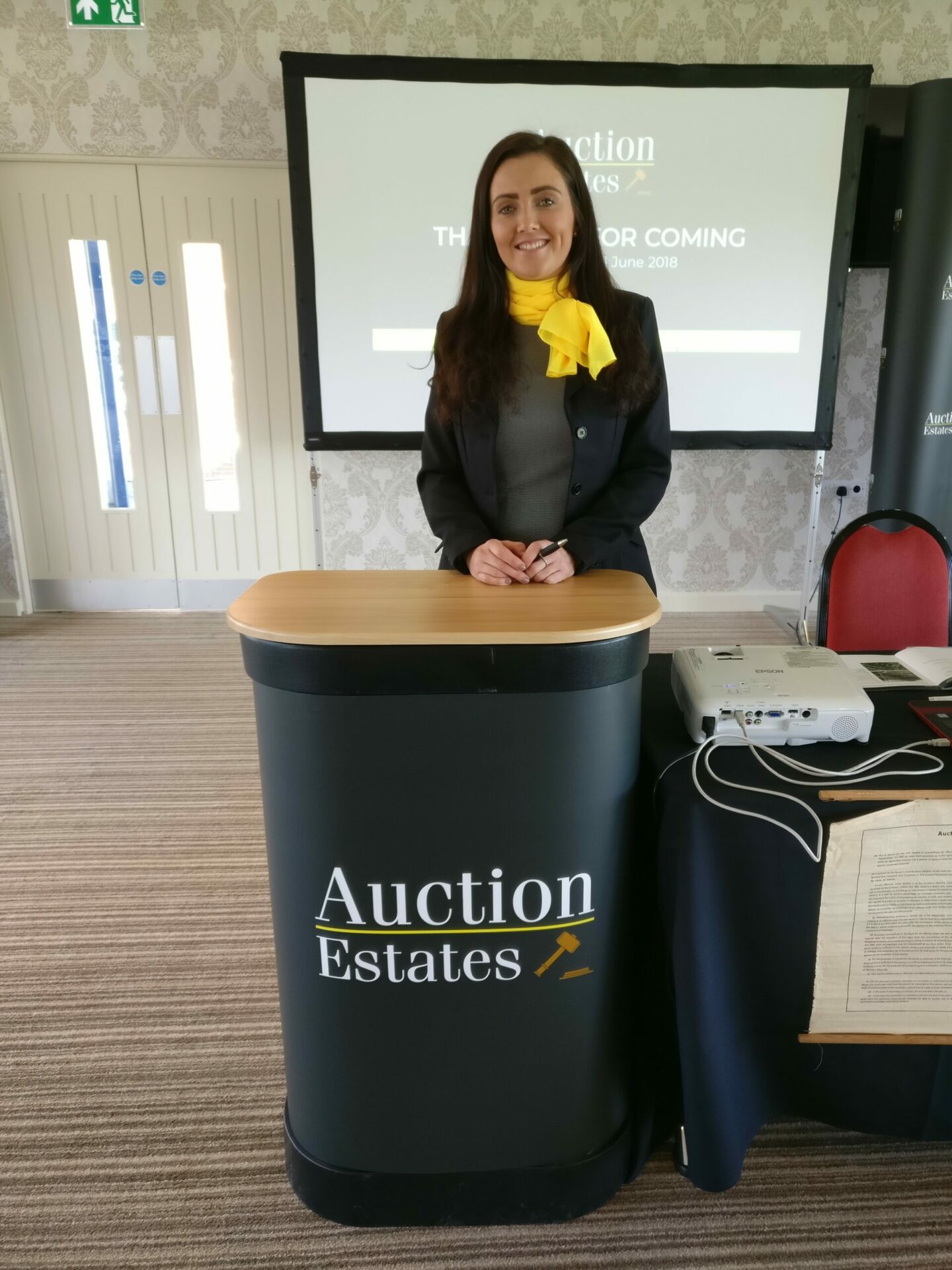 We spoke with Kerrie Ronayne, Auction Negotiator for Auction Estates, about the process of buying residential and commercial properties at auction. She was kind enough to provide me with her tips:
Don't be nervous – When bidding for the first time, or even if the process still feels new to you, as long as you have done your research on the property and read the legal pack, then you will be ready.
Just keep in mind your budget! – It can be easy to get carried away, but have your price range in mind and make sure you stick to it.
Understand the process – Within the Auction Estate guide, provided for free at the event, is a detailed list of important information for bidders. If you have any questions before the day, get in touch with the auction house.
Have a mortgage in principle and solicitor ready – A successful bid will move along at a fast pace. The stage of completion often occurs within 28 days, so you will need to have such information ready.
When asked about the benefits of buying at auction, she replied: "It's such a quick and easy process, with many opportunities for cheap properties."
Some of the lots from this day were unsold, and so we asked Kerrie about why she thought this was. She responded: "A lot of people on the day are nervous, which often results in offers being made after the auction in the office." Kerrie also suggested that this may be down to it being a popular time of year to sell, resulting in high levels of competition.
The auction room is a fascinating and informative environment to learn from. If you are looking to buy or sell a property yourself, then consider visiting a few auctions beforehand to get a feel for it.
Do you see yourself as an expert in this area? We would love to hear any further hints and tips you may have, so please feel free to leave a comment!
Related Posts