Five tips for looking after your property during winter
Five tips for looking after your property during winter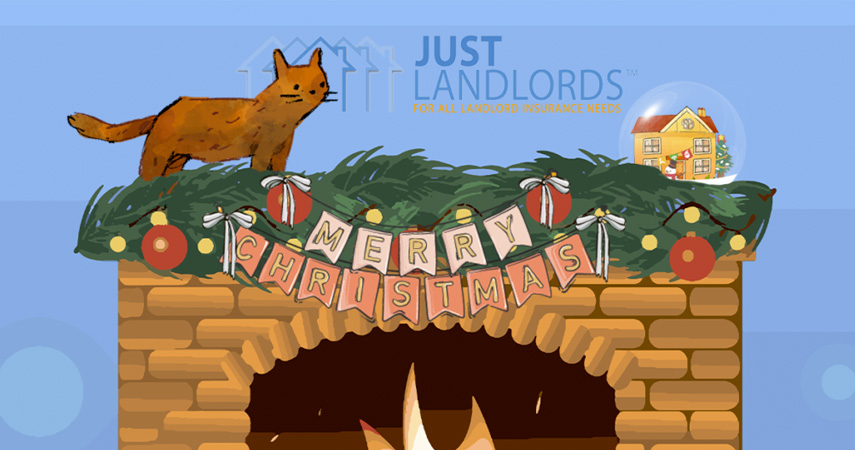 As we write this our hands are just beginning to defrost from a bitterly cold journey into the office. There was a thick layer of frost on the car this morning and a heavy fog surrounds the city centre. Having given our bodies and vehicles the attention they need, we now realise it's time to turn our attention to our homes…
Here are our tips for looking after your property during winter:
1. Check the heating is fully-functioning
It is wise to undertake periodic inspections all-year-round. During your winter inspection, be sure to check all heating appliances are working as expected. If there are any signs of an issue, it's best to call out an engineer to take a look before it gets worse.
Keeping your tenants happy is the key to a smooth tenancy, and they are bound to appreciate you being on top of maintenance issues.
Regular maintenance checks are important, for both gas and electric appliances.
2. An energy-efficient property can help reduce utility bills
Making changes to a property to improve it's Energy Performance Certificate (EPC) rating is good for a number of reasons.
Being more efficient with energy usage will mean it will cost tenants less for their energy bills.
Private landlords must legally ensure that let properties have a minimum EPC rating of E for new tenancies. As of 1st April 2020, this will apply to all existing tenancies as well.
Not only will this help with looking after your property during winter, but throughout the year as well!
You'll be doing your bit for the planet! The better the EPC rating, the less harm your property is doing (with A being the best and G the worst).
Take a look at our tips for improving a property's EPC rating for more guidance.
3. Get ready for a Christmas break
Everyone deserves some time off over Christmas, and landlords are no exception! Complete all of your preparations in time to help ensure as little could go wrong as possible.
It's a shame we have to bring this up, but crime tends to be even more of an issue at this time of year, so we also suggest bearing this and the safety of your tenants in mind.
We've also created an article providing tips for tenants on how to be extra careful when it comes to avoiding burglaries during the festive period.
4. Prepare in advance for the change in weather
A change in weather means a change in habits when it comes to our homes. Once the colder days and longer nights set in, your tenants will be less likely to leave any windows open. Potentially, they may not open them again at all until the spring.
A lack of ventilation can lead to damp issues in the property. Anything like this that can cause health and safety problems for your tenants needs to be dealt with as soon as possible. To avoid it happening in the first place, however, there are certain tips you can pass on to them:
Try to leave windows open for about 5-10 minutes each day. This can be as simple as leaving a bedroom window open whilst you're in the bathroom.
Don't push furniture right up against external walls.
Cover saucepans when you are cooking.
Leave clothes to dry outside or use a tumble dryer.
Consider installing an extractor fan in the kitchen of your properties, to help with moisture whilst your tenants are cooking.
Another issue that can happen at this time of year is damaged drainpipes. Clear out the leaves and debris that may be already clogging them after the trees have shed over the autumn months. A build-up of moss is also likely to occur. The longer all of this is left to clog the pipes, the more likely it is that it will cause damage. The typical UK drizzle and even a chance of snow can lead to an emergency.
5. Make sure you have an insurance policy that suits your needs as a landlord
Sometimes, despite your best efforts, unexpected financial costs can arise. That is why it's a good idea to make sure you have a landlord insurance policy in place to protect your investment. As an example, our policy includes 40 essential covers for the one price we quote you. This includes, but is not limited to, cover against:
Weight of Snow
Escape of Water
Theft or Attempted Theft
Falling Trees, Branches, Lampposts and Telegraph Poles
Looking after your property in winter, as well as throughout the other seasons, is important. On top of that, having the right cover in place will give you peace of mind as a landlord.
Disclaimer: The opinions and views expressed in the above article are those of the author only and are for guidance purposes only. The author disclaims any liability for reliance upon those opinions and would encourage readers to rely upon more than one source before making a decision based on the information.
Related Posts