How to Prepare your Property for Sale/Let During the Winter
How to Prepare your Property for Sale/Let During the Winter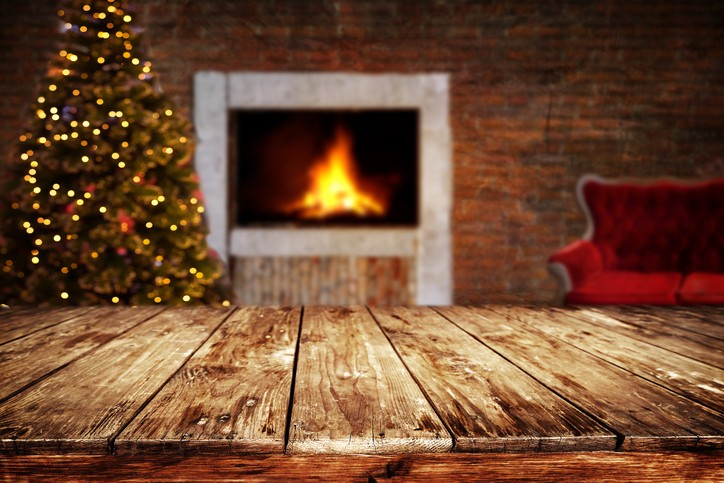 During the winter, when the days are shorter, the housing market is renowned for being quieter, as many sellers postpone marketing their properties until the spring. However, house hunters – including tenants – are looking all year round, so sellers and landlords should do everything they can to market their properties in the best possible light in the colder months, as well as the rest of the year.
NAEA Propertymark (the National Association of Estate Agents) has put together top tips that sellers and landlords can follow to ensure success by taking advantage of the unique opportunities that winter can bring.
Mark Hayward, the Chief Executive of NAEA Propertymark, says: "It's widely believed that sellers should hold off from marketing their homes in the cooler months because it's a challenging time to sell. However, with fewer properties on the market and growing demand from buyers, winter can be the perfect time to market your home and get a head start before the traditional New Year rush."
Here is the advice you need to follow this winter:
First impressions
The first seconds upon arriving at a property really impact a buyer's/tenant's decision, so make sure that it looks well maintained and cared for from the outside, with windows and walls freshly washed to remove any dirt brought by the winter weather. Clear the path of leaves and make sure there isn't any ice around, which could cause your viewers to slip.
Flexibility 
With fewer daylight hours available for potential buyers/tenants to view your property, you should try to be as flexible as possible with viewings, so that guests can see the home when it's convenient for them. Your estate or letting agent should help you work around these tricky times.
To ensure your safety on winter property viewings, we have a helpful guide: https://www.justlandlords.co.uk/news/landlords-personal-safety-winter/ 
Warm welcome 
Making sure that a property is warm and well lit can encourage prospective buyers/tenants to stay longer and help them envisage themselves living in the property – particularly during the winter. Additions such as welcoming garden lights to enhance the entrance to a home can appeal to guests' imaginations. If you have a gas fireplace or a clean woodstove, light a fire to welcome visitors and create a warm, cosy ambience. But beware, if your property's wood-burning fireplace leaves a smoky smell in the room, hold off.
If you've made your property nice and cosy for winter viewings, we'd love you to enter our #AutumnIsHere competition and show off what you've done with the space. Get more information by clicking here.
Festivity
You should decorate your property for the Christmas period if you want to, but don't go overboard; a home that is cluttered with festive décor can deter buyers/tenants. They should be able to imagine themselves living in your property, so it pays to make it as inviting as possible. A few festive fairy lights, cinnamon-scented candles and a decorated Christmas tree can enhance a homely feel and paint a positive picture of your property.
Garden space 
An unkempt garden can put off potential buyers/tenants, as it looks like lots of work needs to be done. It's worth spending some time now trimming bushes, mowing the lawn, and removing fallen leaves and dead plants to make a tidy outdoor space. It is also a good idea to trim back overhanging branches, to prevent any from blocking the windows, as you want to encourage as much light into the property as possible. Increased rainfall over the winter months takes its toll on guttering too, so make sure it is well maintained, and clear of any debris and fallen leaves, as leaky gutters and pipes cause damage and are unappealing. Viewings on dark winter nights fail to show the potential for your outdoor space, so have photos available to show guests what the property looks like during warmer weather too.
DIY
Make sure that all of the small maintenance jobs you need to do have been completed before putting a property on the sales or lettings markets, such as fixing leaky taps or painting over cracks in the walls. Despite the fact that you might not notice it, potential buyers/tenants will, so fresh internal décor and paintwork go a long way.
Holidays 
If you are planning to escape the colder weather on a winter break, don't forget to leave the heating on at a low temperature (no lower than 15°C) to prevent the pipes from freezing. If you are away for a long period and don't want to keep the heating on 24/7, set it on a timer. This will ensure that there are no problems upon your return to be dealt with before showing your property to potential buyers/tenants.
Good luck if you're marketing a property this winter!
Related Posts