Prepare your property for winter with our four maintenance tips
Prepare your property for winter with our four maintenance tips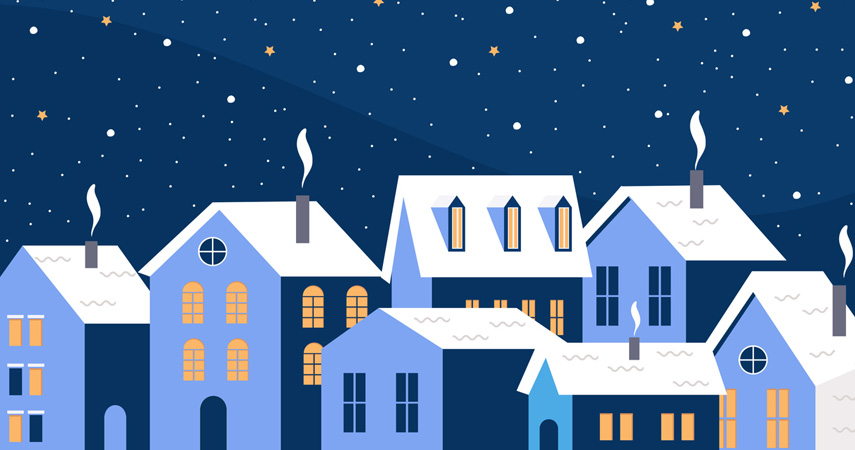 November is upon us already and with the dark nights already closing in, now is the perfect time to think about preparing your property for winter.
Bad weather during the winter period can cause very serious structural damage to a property if it is not sufficiently protected.
For landlords, it is vitally important to ensure that their investment is properly braced for winter's grasp. Large numbers of rental properties are damaged each year as a result of inclement weather.
Alongside taking out a suitable landlord insurance policy, there are a number of measures you can do to hopefully make sure you never have to claim!
Prepare your property
Make an inspection- Before the cold snap sets in, be sure to conduct a thorough inspection of the entirety of your rental property. Assess all windows, doors, walls, pipes, roofs and guttering for any problems or breakages. Ensure that you replace any broken tiles, unclog guttering and get rid of any moss. If you find any more serious issues, be sure to contact a relevant tradesperson in good time, before the issues worsen!
Service the boiler- It is vitally important for you to service your boiler ahead of the Winter months. Assess all pipes for leaks and bleed any radiators for airlocks. Again, if any problems arise, you can be safe in the knowledge you have found the problem ahead of the very bleak weather!
Consider insulation-Cavity wall and loft insulation are two simple ways to keep your heat in-and cut down on your energy bills! Be sure to conduct your research-you could be eligible for a grant or subsidiary payment in order for you to carry these alterations.
Don't be caught lagging behind-Ensure you check the lagging around all water pipes, plus cold water storage tanks. Even the very smallest of gaps can let cold air in, which will lead to pipes freezing. Pay special attention to lagging in pipes in the loft, eaves and cupboards.
Disclaimer: The opinions and views expressed in the above article are those of the author only and are for guidance purposes only. The author disclaims any liability for reliance upon those opinions and would encourage readers to rely upon more than one source before making a decision based on the information.
Related Posts