Tips to protect your home from being burgled this Christmas
Tips to protect your home from being burgled this Christmas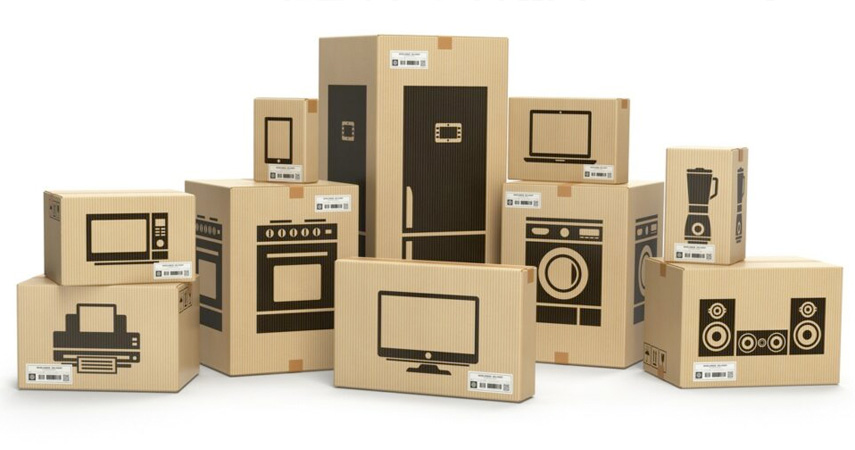 With Christmas approaching fast, we've turned our attention to the issue of home burglaries.
As sad as we find it to admit, there are lowlifes out there who specifically target homes during the Christmas period. Families are leaving the house together, meaning it's empty for the evening or the entire day, and there are plenty of tell-tale signs that inside sit newly opened gifts. This is why knowing how to protect your home is important.
We hope that by pointing out the following tips, we may be able to help you prevent something like this ruining your Christmas this year. And if you're reading this, pass it on to friends and family!
We also encourage landlords and letting agents to check on your tenants and make sure they don't fall victim to criminal activity – email them our tips!
1. Empty boxes are a beacon for burglars
As admirable as it is to get the tidying done as soon as possible and the recycling ready for the next pick up, you're making it too easy for burglars. For example, putting out the boxes for your brand new 4K television, games console and speaker system is like leaving a sign saying "expensive goods inside".
We suggest breaking the boxes up into much smaller pieces. This way it is more difficult to decipher what they may have contained and you will be able to fit more inside of your recycling bin, instead of having to leave the whole container out in the open.
2. The lights are off so nobody's home
At this time of year, we're busy attending Christmas parties and catching up with the relatives. This often means that the house has been left empty.
If all your lights are switched off and your car is missing from the drive, this could tempt some opportunists. Leave a couple on in rooms that can be seen from the street. If there is a public path going along the side or past the back of your house, the same applies. You should still keep your curtains closed, so passers-by can't scope out your belongings, but the light will shine through and imply someone is home.
We also like having the option of smart lights that we can control using an app on our mobile phones via the internet. This means that we can turn them on or off and adjust the brightness from wherever we are. This allows you to make it truly look like someone is in and moving around the house, to put off any would-be robbers.
3. Going home for Christmas?
If you are a student and you are leaving your accommodation empty over Christmas, or you are simply spending the period elsewhere, be sure not to make it too obvious. When a home is unoccupied for a longer length of time, you risk a pile-up of post. Arrange for it to be redirected until your return, otherwise a simple peek through the letterbox will indicate that no one has been home for a while.
Landlords and letting agents can also help their tenants in such a situation. If you are local, arrange to pop by and check that everything seems safe and secure. You don't need to go into the property, but it may be worth arranging to open the door just to move any junk mail that does arrive out of eyesight. You should also check external doors and windows for any signs of forced/attempted entry.
4. Steps to help you recover your stolen property
Sometimes it doesn't matter how vigilant we are, we can't be home at all times. In the event that someone does break into your home, make sure you are as prepared as possible.
For example, write a list of the serial numbers for all of your electronic goods (and IMEI numbers for any phones).
Use a UV pen to sign your valuables, so that if they are later recovered by the police, you have further evidence that they belong to you. This is particularly useful in the case that the serial number sticker has been removed from an item.
Most phones have a 'find my device' option on them these days, which also helps to track its location so that this information can be passed to the police when you report it as stolen.
Of course, we hope that you all stay safe this Christmas and that burglaries are not an issue. However, by supplying you with tips to protect your home, we want to help you prepare.
Disclaimer: The opinions and views expressed in the above article are those of the author only and are for guidance purposes only. The author disclaims any liability for reliance upon those opinions and would encourage readers to rely upon more than one source before making a decision based on the information.
Related Posts