Guest Judge for Britain's Most Beautiful Garden Competition Announced!
Guest Judge for Britain's Most Beautiful Garden Competition Announced!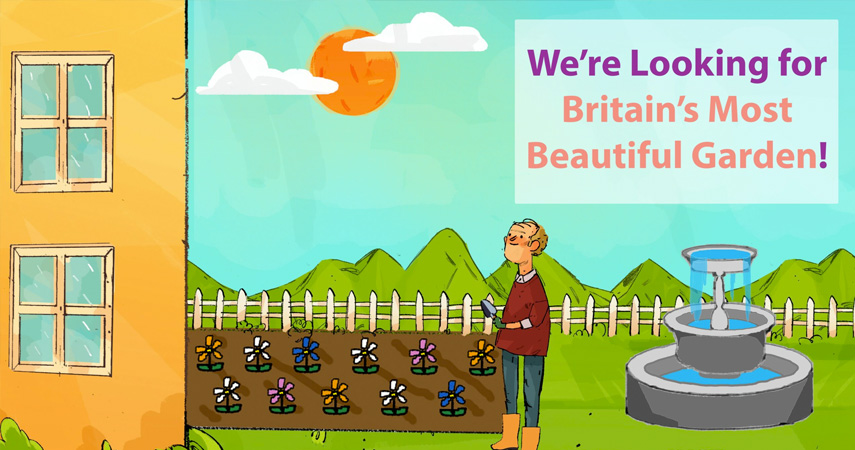 Now the details have been finalised, we are happy to reveal that the guest judge for our Britain's Most Beautiful Garden competition will be talented horticulturist Ellen Mary!
As a self-proclaimed gardening, nature and wildlife addict, Ellen will be providing her expert opinion on which one of your wonderful entries deserves to be our winner.
With a £250 Love2shop voucher up for grabs, we're expecting to see some great gardens from across Britain, and we feel Ellen is the perfect person to be making the big decision.
She has appeared on BBC Countryfile and filmed with the Royal Horticultural Society, she maintains her own gardening blog and has presented on TV and radio.
We highly recommend checking out The Plant Based Podcast, which she presents with colleague Michael Perry. This entertaining podcast discusses all things to do with the world of plants, from the lives of bees to growing your own tea!
When the entry period for our competition ends we will be narrowing down the entries to our favourites. We will then pass these over to Ellen to cast her expert eye over. Once her decision has been made, we will announce the winner on our blog and social media channels.
Ellen has shared her thoughts on our competition and her role as guest judge: "Now is a great time to get outside in the garden and enjoy the space you have. It doesn't matter what size garden or even if you are renting – there are so many plant varieties that can be grown beautifully in containers. Gardening for me is my whole world from growing my own food to cooking and using medicinal plants. 
"Enjoying plants can be so empowering! I am so pleased to be involved in the competition, not least because I get to enjoy seeing everyone's gardens because it's a celebration of what everyone can do and enjoy in their space."
For more information on how you can get involved, visit www.justlandlords.co.uk/news/britains-most-beautiful-garden/.
Related Posts