Just Landlords' Landlord Hero Competition 2018
Just Landlords' Landlord Hero Competition 2018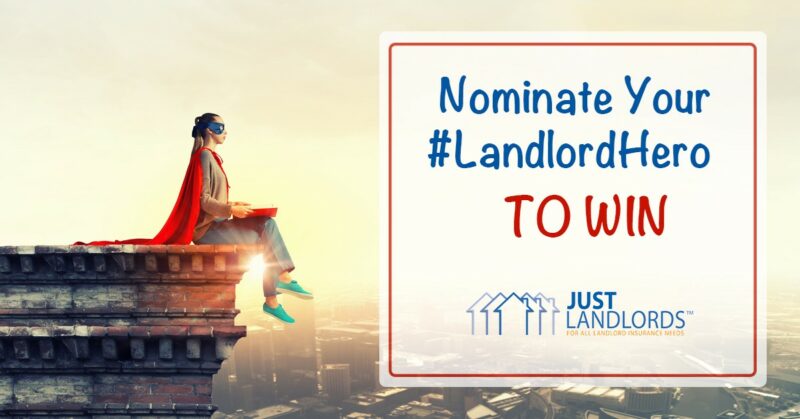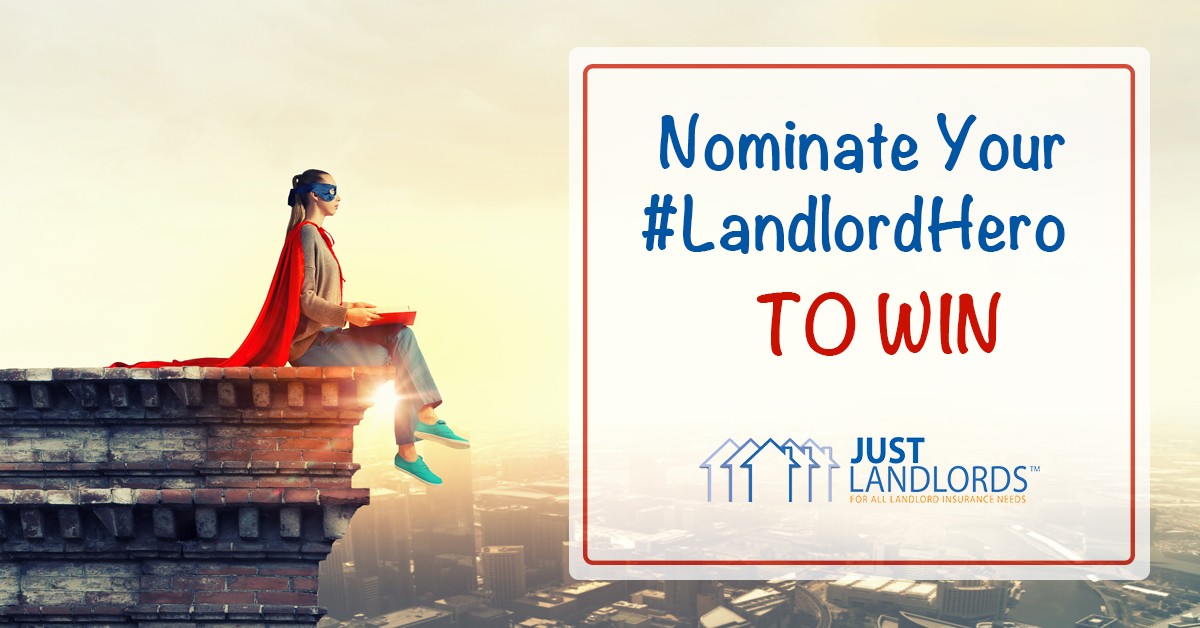 Have you had a particularly good experience with your current landlord or letting agent, or believe they are an unsung hero? We've come up with the perfect way for people to speak out and sing the praises of all the landlords out there who work hard to give you the perfect renting experience.
We want you to share your experience, telling us exactly why they deserve to win our 'Landlord Hero' prize. This could be a story of a situation where they have gone above and beyond the call of duty, or a statement of how they have always provided service with a smile when it comes down to the day-to-day duties of being a landlord. Whatever positive remarks you have to say, we want to hear them!
All you have to do to submit your entry is post it on Twitter or Facebook, and begin with the phrase "I have entered Just Landlords' competition to tell the world why my landlord/letting agent is a hero." Include the hashtag #LandlordHero, tagging in @JustLandlords by 30th April for the chance to win.
Alternatively, you can post it on your blog if you keep one, beginning with the same phrase. If you do choose this method, also make sure to share a link to it on Twitter or Facebook with the hashtag #LandlordHero, tagging in @JustLandlords.
We are offering our top three winners some amazing prizes:
1st place: £250 Amazon voucher for the tenant AND their nominated landlord
2nd place: £100 Amazon voucher for the tenant
3rd Place: £50 Amazon voucher for the tenant
We can't wait to hear your stories and read about all the fabulous landlords out there. We know that there are plenty of hardworking landlords, and we want to shine a spotlight on them. And of course, the effort goes both ways, with good tenants being equally important in a successful rental relationship.
This competition is ideal for any and all renters, whether you're in a flat or a house, renting short term or long term. We'd also love to hear from all the students out there, as sharing your success stories can really help others find a suitable place to call their home during their time at university. Get thinking about all the lovely things you could tell us about your landlord or letting agent, and don't forget to share it on Twitter and/or Facebook, using the hashtag #LandlordHero and tagging in @JustLandlords to be entered. You can read the full terms and conditions here.
Good luck to you all! We will be revealing the winners on 11th May, so remember to check on our website and social media pages to find out if you have been selected as a winner!
Related Posts