You can Speak to Our Team via LiveChat on Our Website!
You can Speak to Our Team via LiveChat on Our Website!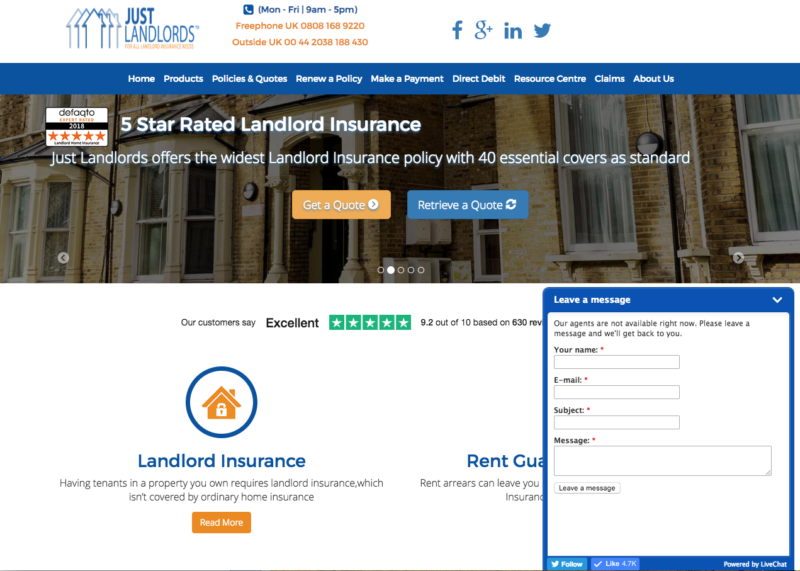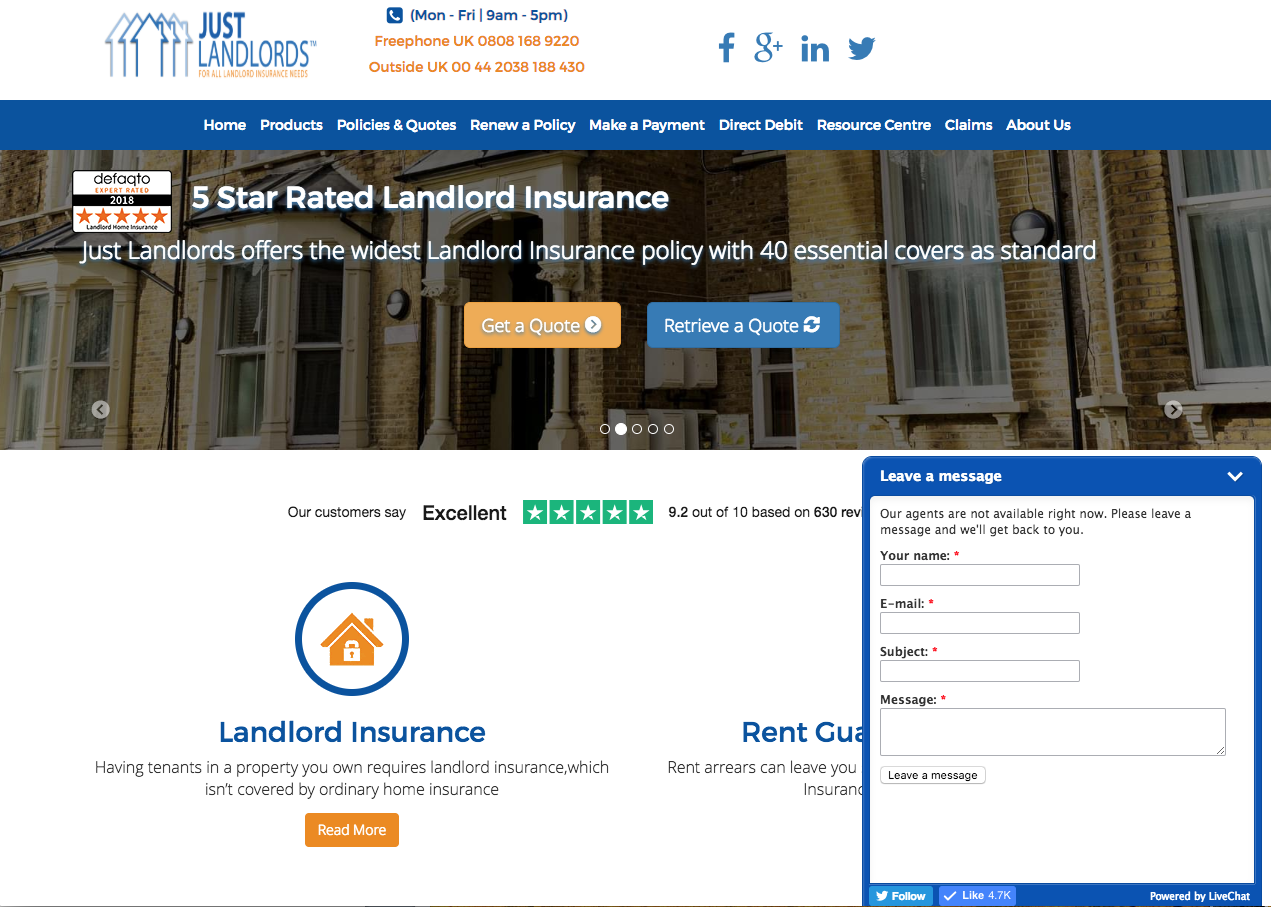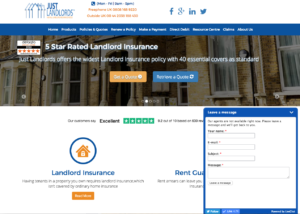 If you've been on our website recently, you may have noticed that we've added to the options of how you can contact us.
Now, if you have a query, whatever the question, you can talk to our team, using the LiveChat instant messaging service.
Customer service is a high priority for our company, which we feel is reflected by the fact that our products are rated 5 Star by Defaqto. We also take pride in maintaining our 5 Star Trustpilot rating. By providing the widest Landlord Insurance available as standard, with 40 essential covers, we want to make sure that landlords have quality protection for their investments.
Rose Jinks, spokesperson for Just Landlords, has stated: "Good customer service is extremely important. Bearing this in mind, we felt it was time to make a change, to further improve the experience of landlords on our website. We all agreed that LiveChat would make a great addition.
"Having received numerous reviews providing positive feedback on the service we provide and the ease of navigation around our site (we are rated 'Excellent' on Trustpilot!), we wanted to take it one step further.
"Now that we have the LiveChat option available, it is even easier to ensure that any queries you have about Just Landlords and our products will be answered as soon as possible."
When visiting the Just Landlords website, the chat option is available via the 'chat now' button on the bottom right of the page. Clicking on this expands a box, which allows you to send an instant message, simply by entering your name and email address. The feature is available 9:30am – 4:30pm, Monday to Friday.
After you have received the information you need, you have the opportunity to rate the experience. All feedback is useful, both to help improve the quality of the service given and to provide encouragement to our team to keep up the good work.
Just Landlords has received extremely positive feedback about the service, both through the rating option presented at the end of a LiveChat session, and via our Trustpilot page.
The Just Landlords customer service team work in-house and are the same team who help with all enquiries, whether you contact us by email, phone or LiveChat. We hold a customer-focused ethos and each member of the team is trained in order to be able to give help and advice to customers, wherever we can.
We encourage all landlords visiting our website to use this new feature, as it allows us to respond more immediately to any queries that they have.
Related Posts