Our Top Tips for Keeping your Rental Home Safe this Summer
Our Top Tips for Keeping your Rental Home Safe this Summer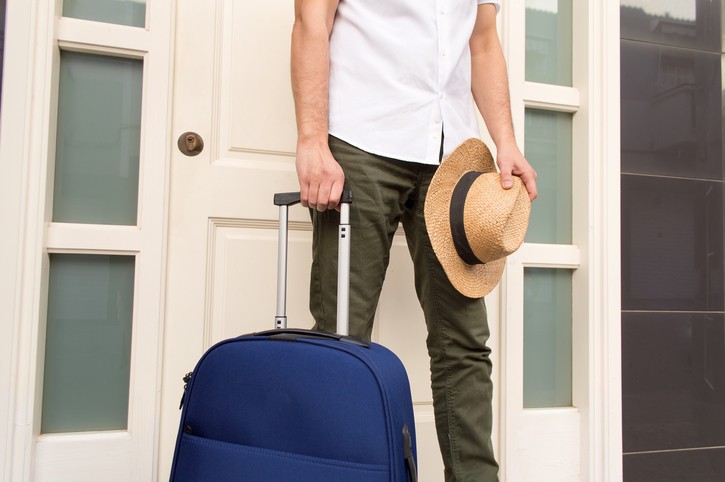 With the school holidays now firmly underway, many Britons will be heading away for their summer staycations or trips abroad. If you're a tenant, how can you keep your rental home safe while you're on holiday?
We've put together our top tips to make sure your rental home stays safe and secure this summer (landlords can also make use of the ideas for their own homes or investment properties):
Let your landlord know
If you're going away for more than a couple of days, it's important to let your landlord know when you'll be on holiday, so that they know their property is going to be empty. Not only is this courteous, but it could also be a great opportunity for them to do maintenance work while you're out of the way.
Allow your landlord into the property 
As mentioned, it could be a good idea for your landlord to complete some repairs while you're on holiday, but it's also wise to allow them to inspect the property from time-to-time (especially if you'll be away for longer periods, such as two weeks or more). If they ask whether they can come round to check on your rental home, it's wise to say yes.
Remember to lock windows and doors
This may seem like a simple tip, but you'd be surprised at just how many people forget to lock their windows and doors before going on holiday. If you've had your windows open a lot recently, remember to lock them all before jetting off. And don't forget that an open door is the easiest way into your property – check that it's locked!
Hide your valuables
Again, this may seem obvious, but you may be in a rush before you head off on holiday and forget to hide your valuables from prying eyes. It's important not to have anything on display that may attract a burglar to your rental home, including electricals, car keys and expensive jewellery. Leaving these things around may make you a target.
Put lights on timers
One of the best ways to deter thieves is to pretend that someone's still in the home. Putting lights on timers will make the property appear occupied at night-time, when many burglars will be searching for a possible target. Choose some significant spots in your home, such as the landing and living room, to have the lights on in the evenings.
Leave a car on the drive
If your rental home has a driveway, another top tip is to leave a car parked there while you're away. This also helps to make the property look lived in. If you're driving to your holiday destination or are leaving your car at the airport, ask a neighbour or friend to leave their car on your drive – they may thank you for a place to park!
Ask your neighbours to come round 
If you have a good relationship with your neighbours, or have friends/relatives nearby, you could ask them to visit your property while you're away to open/close the curtains and make sure the post doesn't pile up around the front door. Your landlord may even offer to do this for you if you let them know you're going to be away for a while.
If you're leaving your rental home unoccupied while going away this summer, it's important to let your landlord know it's empty and how long you'll be on holiday for, make the property look lived in and prevent your home being a target.
Follow these steps to keep your property safe and secure – and have a wonderful holiday!
Related Posts